Nurse Wood
Details for this wood
Guide price: £65,000 - Freehold
Size: Almost 6½ acres

Location: Felthorpe, near Norwich, Norfolk
OS Landranger: 133
Grid ref: TG 149 170
Nearest post code: NR9 5TF
Contact: Bob Liles
Phone: 07793 140 010
Email: [email protected]
Email to a friend
Description:  Very convenient for access from most of Norwich, a journey short enough from a home in that city for evening visits after work or school.
A mature broadleaved woodland in a large wooded plantation packed with mature standard sweet chestnut, something of a rarity. Chestnut is usually found as coppice, but as a standard makes a fine timber tree.  Oak and sycamore accompany the chestnut,  a few old rowans (mountain ash) have over the years provided a considerable source of seed and young rowans are found throughout the wood.
This area of norfolk is well-wooded and locally there are people able to help with small-scale harvesting of suitable trees trees for hobby woodwork etc.
Boundaries:  are, a stake at each corner of the western boundary then the roadside on the other three sides.
Our Maps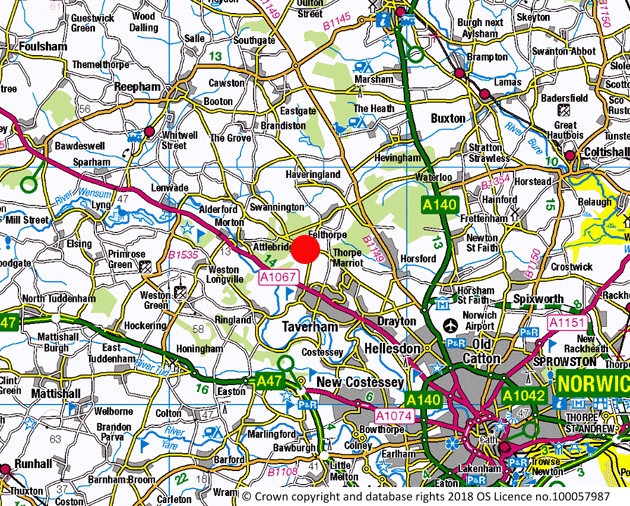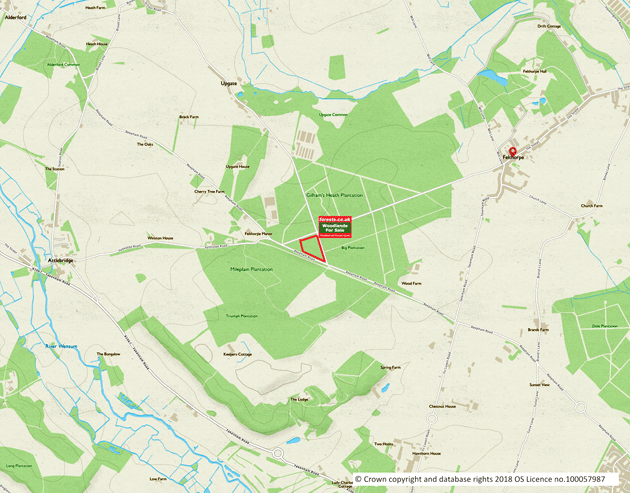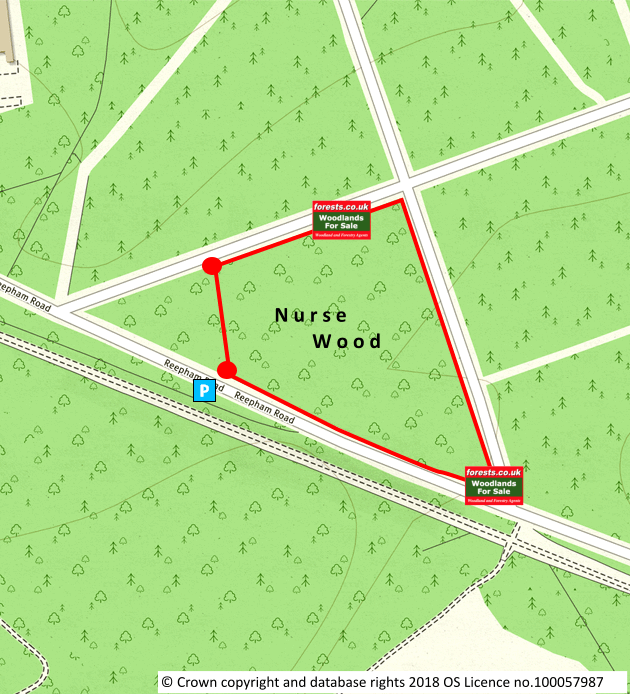 Directions
Nurse Wood at Felthorpe is about 20 mins drive mins north of Norwich on the Reepham Road.
Click here for Bing Maps Directions enter your own postcode, entrance coordinates are already entered, and click on the "Directions" box. This will take you to the layby on the opposite side to the wood. Park here and view.
Satnav: the postcode NR9 5TF  is for the point shown by the red dot on the location maps. Coordinates for satnav are:  W52.707576, E1.178626
Interested in this woodland? Get in touch with us:
Contact Bob Liles on 07793 140 010 or use the form below