Oak Paddock
Details for this wood
Guide price: £25,000 - Freehold
Size: About ⅓ acre

Location: Wadd Lane, Snape, Suffolk
OS Landranger: 156
Grid ref: TM 385 589
Nearest post code: IP17 1QY
Contact: Richard Scholfield
Phone: 07811 818 277
Email: [email protected]
Email to a friend
Off the beaten track in a quiet corner of coastal Suffolk where a large oak some 300 - 400 years old forms the main feature.  With it are mature pines and below hawthorn and hazel shrubs, the land has been untouched for years. Across the fields is Snape Maltings, home of Aldeburgh Music, home of Benjamin Britten's music. 
Covenant  No buildings or erections of any kind shall be erected made or placed on the land. The land is subject to a residential development overage of 45% of the uplift in value for the family of the original owner until 2039, if sold on.
Boundaries   These are to a minor extent fenced.   
Access   Is off Wadd Lane, along an unsurfaced track where there is a full right of way as far as the wood.
CLICK HERE  for better quality maps to print out.
Viewing: You are welcome to visit this wood by yourself, but please ensure that you have a copy of these sales details with you - many of our woodlands do not have mobile phone reception or internet access so we recommend either printing the details or downloading them to your phone/tablet/laptop. Please take care when viewing as the great outdoors can contain unexpected hazards and woodlands are no exception.
Maps are : © Crown copyright and database rights 2020 OS Licence no.100057987
Our Maps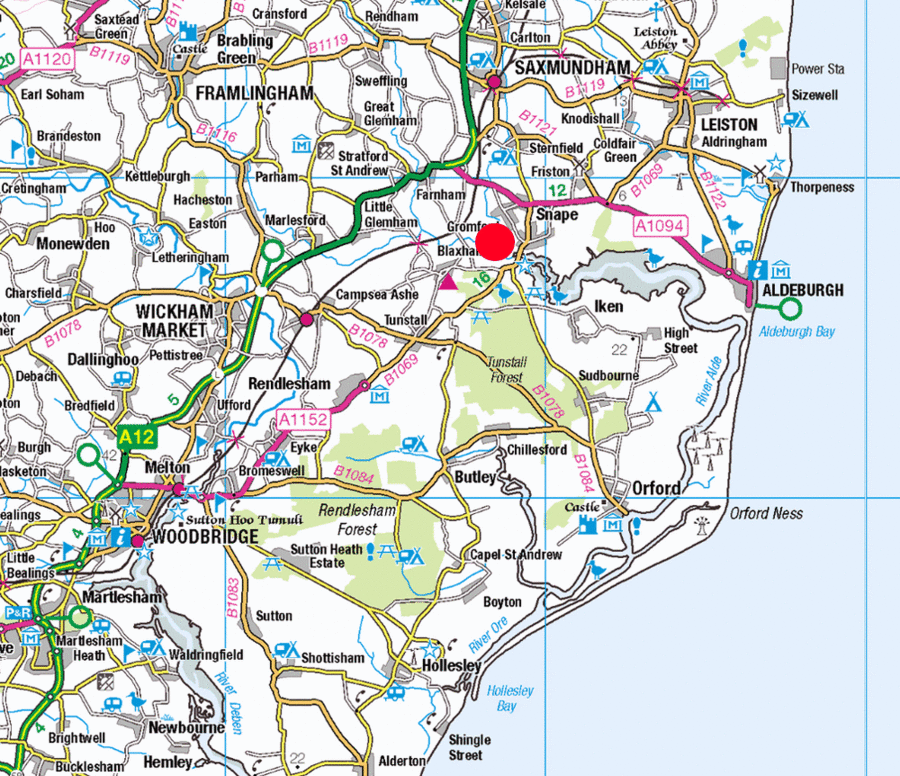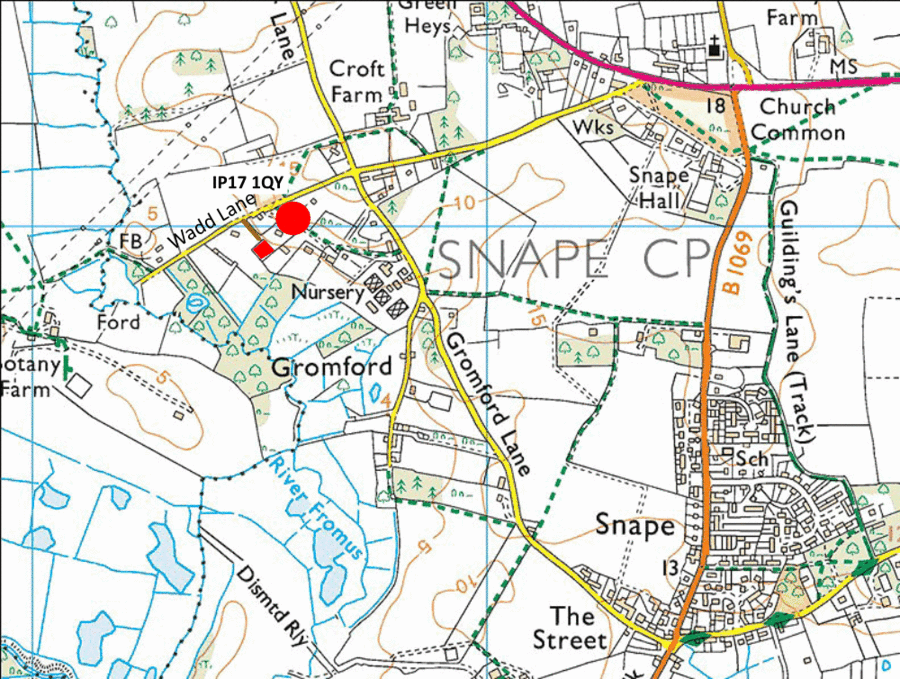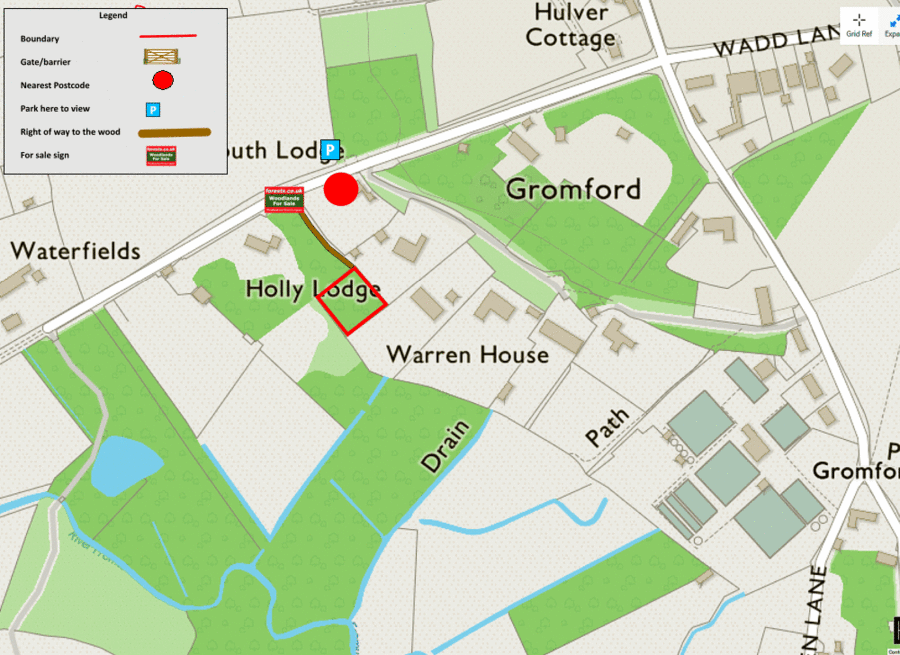 Directions
Oak Paddock at Snape is just 5 miles inland from Aldeburgh and about 4 miles south of Samundham in Suffolk.
For Satnav: the nearest postcode is  IP17 1QY as shown by the red dot on the maps. Coordinates for your satnav are N52.177849, E1.487090
Click here for Bing Maps Directions  enter your own postcode and click on the "Go" box. This will take you to the entrance of the track which is the right of way where you can park.
Walk up the track and Oak Plantation is at the end.
Interested in this woodland? Get in touch with us:
Contact Richard Scholfield on 07811 818 277 or use the form below