About Us
Forests.co.uk is run by Richard Scholfield. Richard is an ecologist by background who has been managing woodlands for over 20 years and he also manages over 25 woodlands for conservation objectives.
Ben can be contacted on: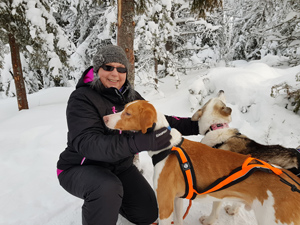 Wales and the Welsh Marches is run by Sandra Colley who can be contacted on:
Making buying and selling easy
We at forests.co.uk are trying to make it easier for you to sell your woodland or to buy one. Our aim is to make sales particulars clear and informative and to make it clear where the woodland is and where its boundaries are. We market forests and woodlands using email, websites and local advertising to match up buyers and sellers. We also help with the usual issues involved in the legal side of any land transaction to make sure it goes smoothly.
New type of woodland owners
By advertising forests and woodlands widely we hope to encourage a new breed of owner who will want to manage their woodland in a very hands-on way. Our typical buyers really enjoy their woodlands but are also managing for conservation. Some are partly motivated by tax considerations which can make woodland ownership more attractive.
Woodland and forests specialists covering England and Wales
We are a team of woodlands specialists based in London, Surrey, Suffolk and Wales. Despite most of our team being based in Southern England, we also have wide experience of the South West and Northern England. Our Wales and Welsh Marches team is based in West Wales.
Committed to wider woodland ownership
All of the people involved in forests.co.uk enjoy and care about British woodlands and love being out in the woods and enabling others to spend more time outdoors. We don't just want to sell your woodland for you - we want it to go to a good owner.
Woodland ownership for the long term
By putting buyers and sellers in contact we at forests.co.uk hope to encourage more people to own, enjoy and conserve their own forest or woodland. We sell to individuals, groups and organisations.