Compton Wood - Warwickshire
Details for this wood
Guide price: £60,000 - Freehold
Size: About 3¼ acres

Location: Wellesbourne, Warwickshire
OS Landranger: OS No 151
Grid ref: SP 30401 53128
Nearest post code: CV35 9HH
Contact: Ben Williamson
Phone: 07958 213 914
Email: [email protected]
Email to a friend
Compton Wood is light and spacious, well stocked woodland situated near the historic town of Stratford-upon-Avon. 
Towering poplar are dominant throughout the site but also hazel, ash, young oak, holly, grey willow, hawthorne and chestnut can also be found. The well spaced poplar allows lots of light to penetrate the woodland floor creating a diverse array of grasses and flora.
There are lots of flat open glades within the wood and a small camp area is in situ with a pleasant bench to sit and enjoy the surroundings. The woodland is very secluded and there is no public access through or near the larger Bowshot Wood, of which Compton is part. 
Locally, Compton Verney is just a short walk away offering a wealth of cultural activities throughout the year. The small town of Wellesbourne with shops and restaurants, is just a short drive. Stratford-upon-Avon is within easy reach. 
Ward is Wellesbourne East and the County Council is Warwickshire
Boundaries: The boundary is fenced to the east following the road. To the west, north and south the boundary is open and marked with red paint. 
Access: There is excellent vehicle access all year round via a hard track and shared locked gate. There is a parking area along the track. 
Covenant: There is a covenant on the wood designed to ensure the quiet and peaceful enjoyment of this and adjoining woodlands, click HERE to read and download.
Click HERE to see free OS maps.
Viewing: You are welcome to visit this wood by yourself, but please Click here to download the details showing the location of the woodland and ensure that you have a copy of these sales details with you. Many of our woodlands do not have mobile phone reception or internet access so we recommend either printing the details or downloading them to your phone or tablet. Please take care when viewing as the great outdoors can contain unexpected hazards and woodlands are no exception.
Maps are: © Crown copyright and database rights 2023 OS Licence no.100057987. 
Our Maps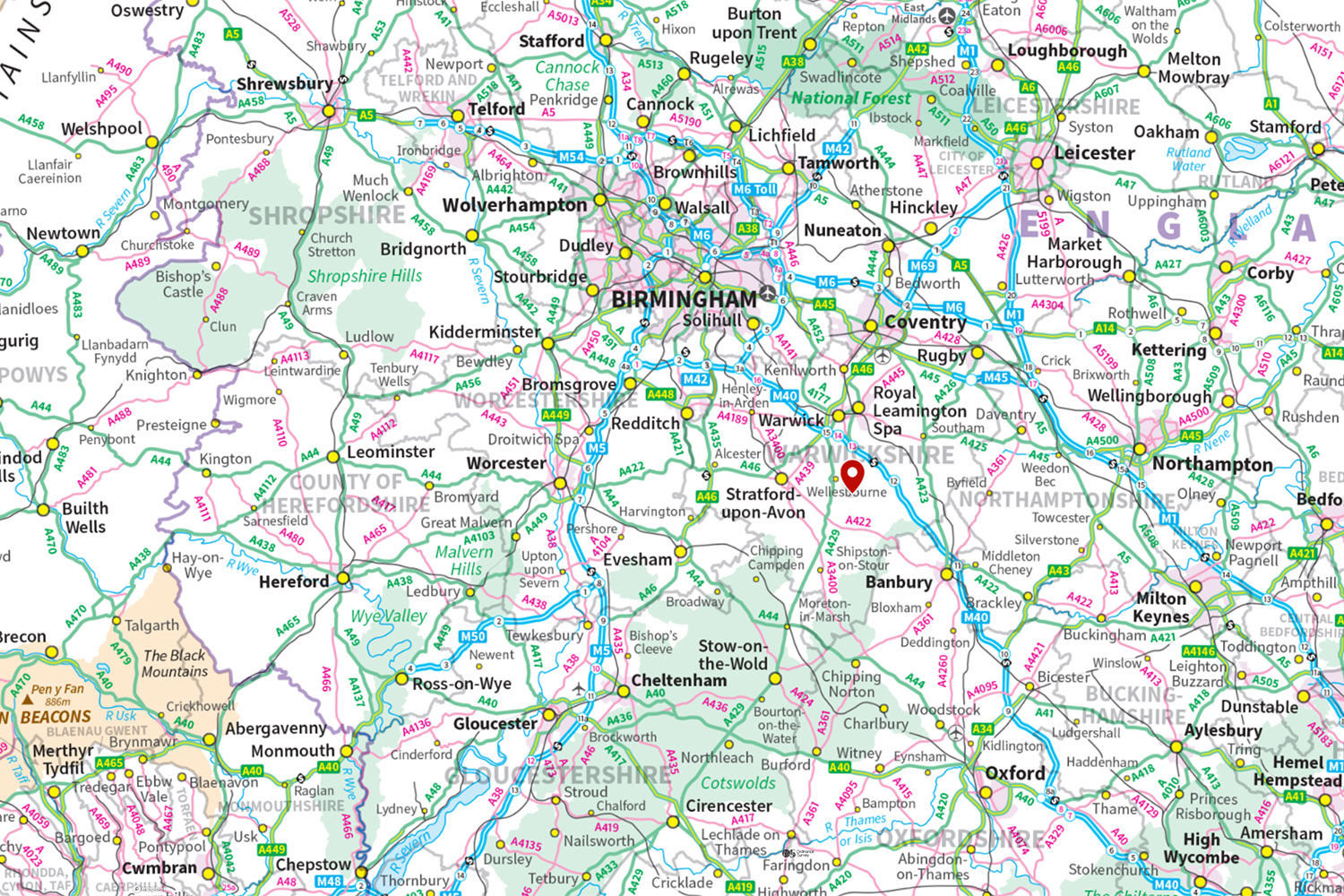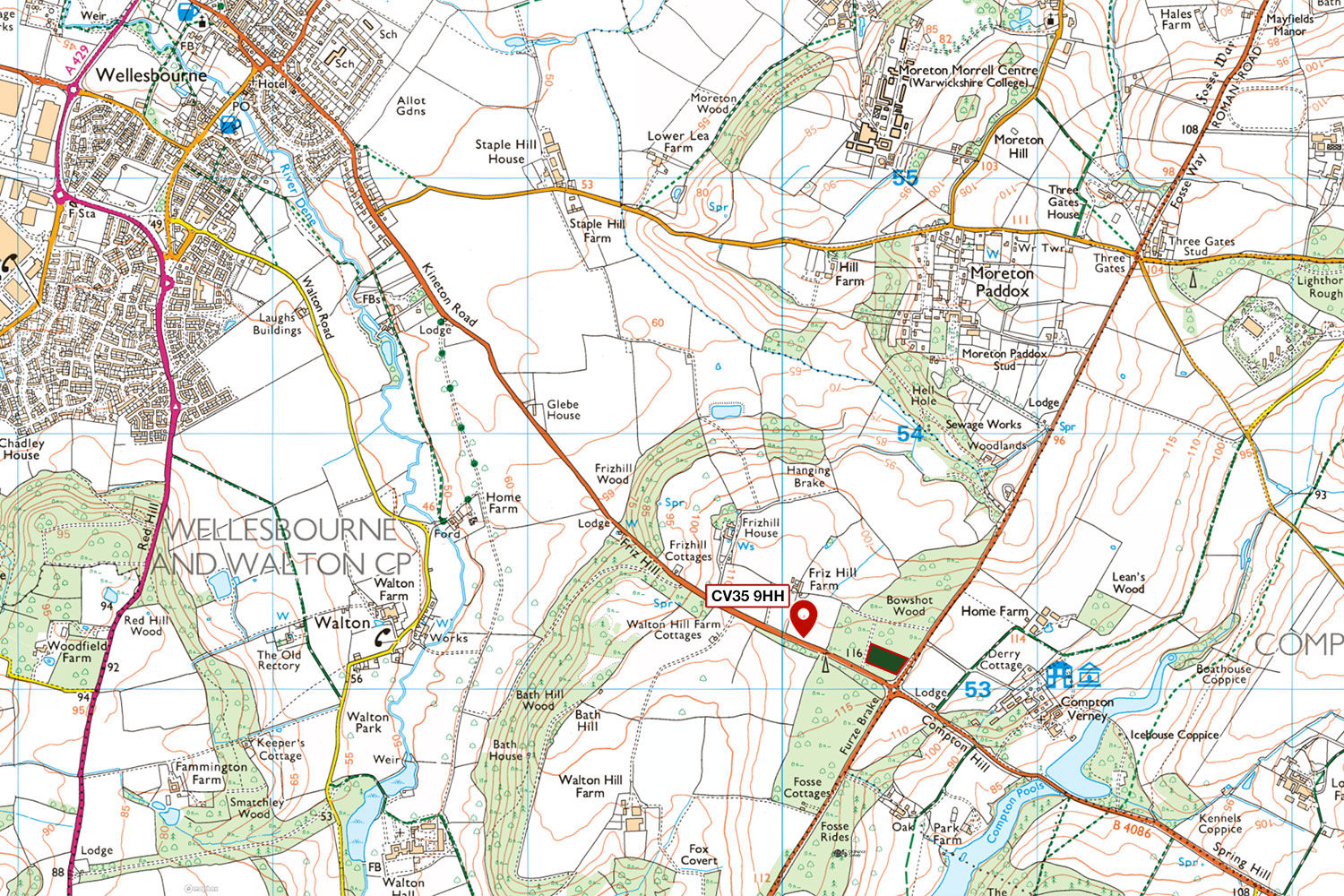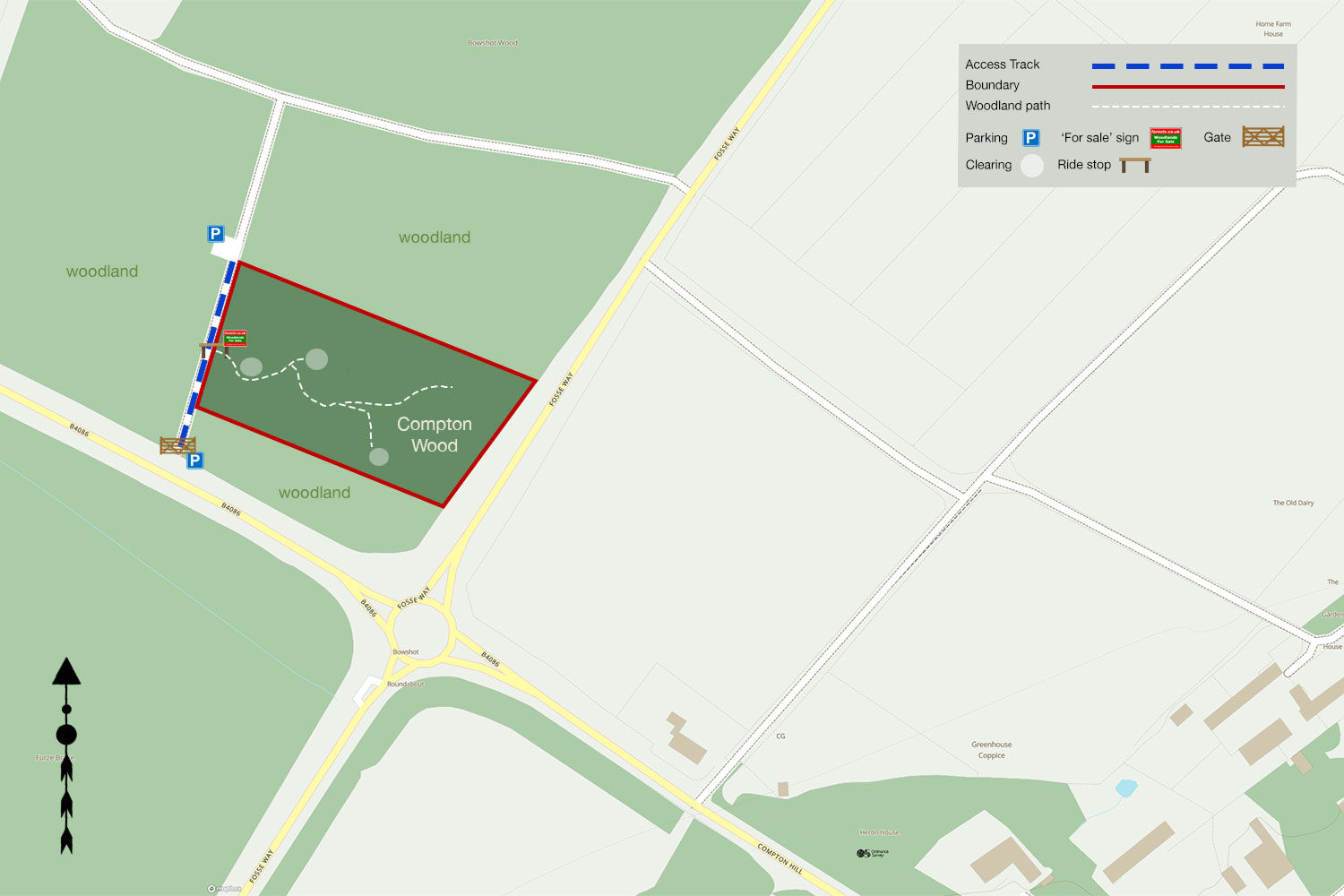 Directions
Compton Wood, Fosse Way, Walton, Warwick
1. Click here for Bing Maps Directions  click on the "Directions" box and enter your own postcode. 
For viewing purposes, park near the main entrance as marked on the map. Please don't block the gate.
To access the woodland, pass through the wooden fence to the right of the gate.
Follow the track for approx 80m. The entrance to Compton Wood will be on your right. 
2. For Satnav: the nearest postcode is CV35 9HH as shown by the marker on the maps. The main coordinates for access are: 52.175207, -1.558199. W3W ///throwaway.umbrellas.glassware
Interested in this woodland? Get in touch with us:
Contact Ben Williamson on 07958 213 914 or email us at [email protected] with your details.