Magpie Wood - Sold
Details for this wood
Guide price: £24,000 - Freehold
Size: About 1¾ acres

Location: Rayners Avenue, Loudwater, Bucks
OS Landranger: 175
Grid ref: SU 899 913
Nearest post code: HP10 9SN
Contact: Richard Scholfield
Phone: 07811 818 277
Email: [email protected]
Email to a friend
Broadleaved woodland in a convenient location with good road frontage. There is a wide track running through the wood and although not owned by the woodland, a wide range of trees including a false acacia and a yew tree. There are oak, beech, hornbeam, willow, alder and hazel with hawthorn.  There's plenty of wood for a stove, bushcraft or woodworking. The track though the wood is also a public footpath.  
Access  is either at the corner of Rayners Avenue and Robinson Road or further up Robinson Avenue where there is another for sale sign and an open area.
Boundaries  are clear, two sides are with the two roads, to the south west there is the railway fence and to the north west it's against the fence along back gardens.
Full-scale  Click here to download and print a map showing the location of the woodland.
Click HERE to see free OS maps and scroll out for a wider view.
Viewing:  You are welcome to visit this wood by yourself, but please ensure that you have a copy of these sales details with you - many of our woodlands do not have mobile phone reception or internet access so we recommend either printing the details or downloading them to your phone or tablet. Please take care when viewing as the great outdoors can contain unexpected hazards and woodlands are no exception.
Maps are : © Crown copyright and database rights 2021 OS Licence no.100057987
Our Maps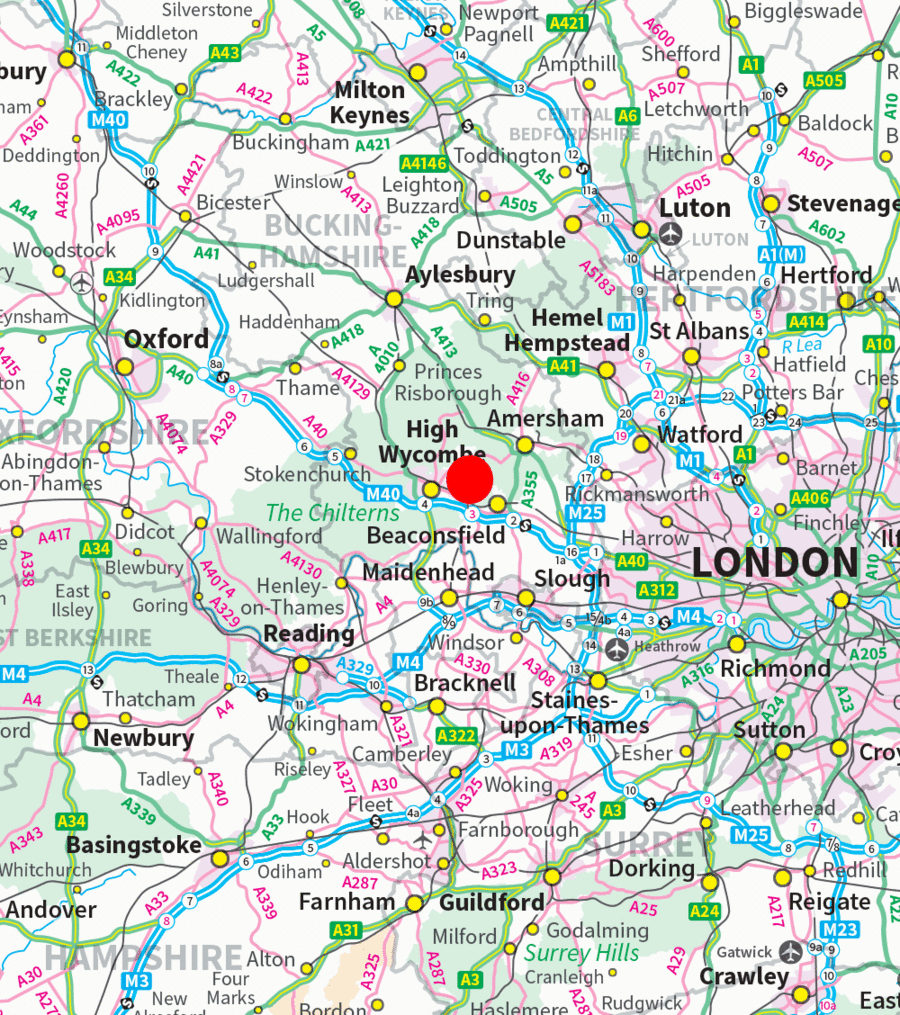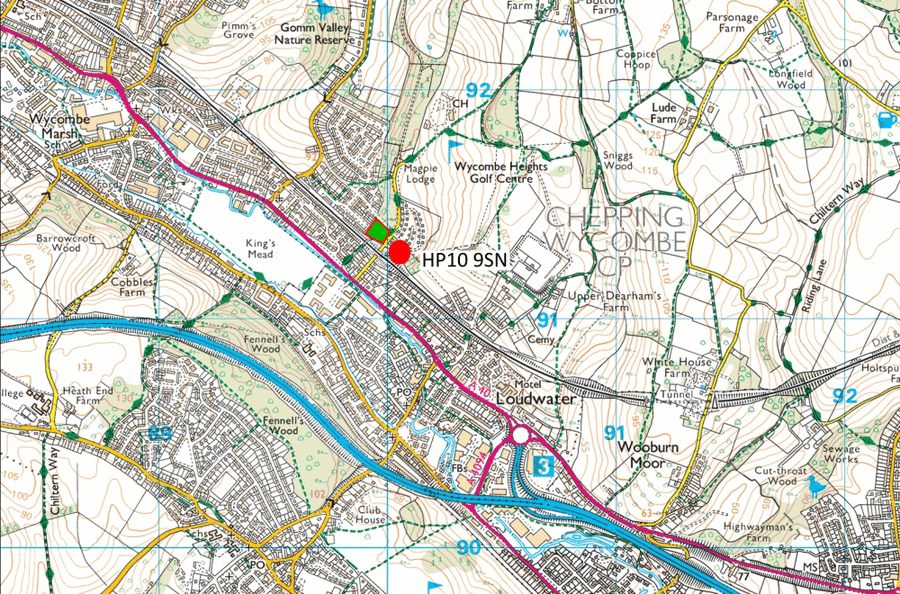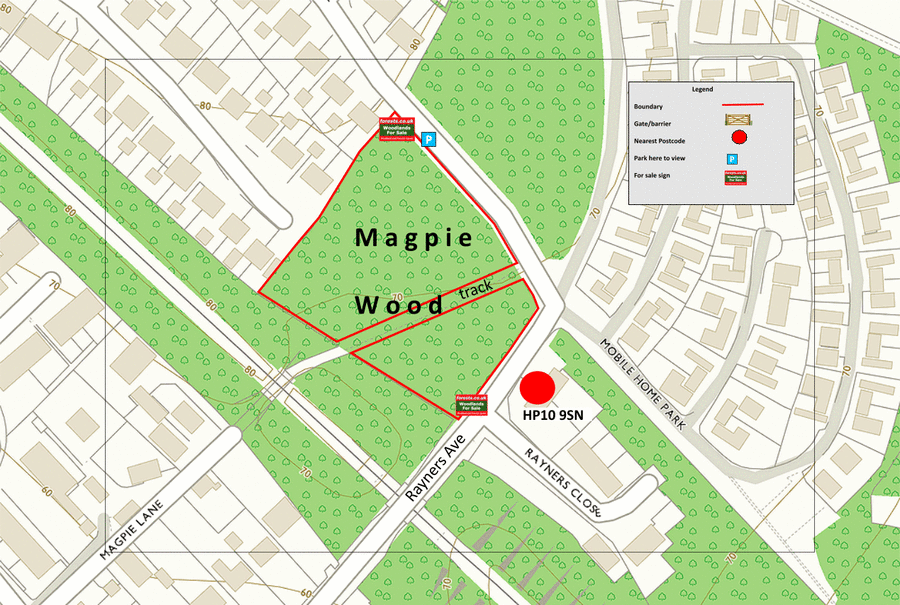 Directions
Magpie Wood at Loudwater is close to High Wycombe in Bucks.
Click here for Bing Maps Directions  enter your own postcode, and click on the "Directions" box. 
Using the nearest postcode HP10 9SN​ is for the red spot on the location map, Rayners Close opposite the woodland. Park at the top of the avenue. 
Coordinates for your satnav are N51.613577, W0.701665 (or 51.613577, -0.701665)