Trony Wood - Sold
Details for this wood
Guide price: £35,000 - Freehold
Size: Almost 3½ acres

Location: Hittisleigh, Devon
OS Landranger: 191
Grid ref: SX 743 969
Nearest post code: EX6 6LP
Contact: Ben Williamson
Phone: 07958 213 914
Email: [email protected]
Email to a friend
Description  Trony Wood is a vibrant mixed broadleaf woodland with beautiful ground flora. In the winter and early spring the open canopy allows light onto the woodland floor nurturing flowers such as dog's mercury, violets and primroses. The scent of wild mint is stirred when you brush past. There are many clearings that are ideal for camping. It has an interesting topography of nooks and crannies in which to explore and a wide variety of tree species that are ideal for forestry projects.
Areas of hazel coppice can be useful for hazel hurdle making, garden obelisks, pea sticks and walking sticks. Established trees such as ash, birch and oak could be managed for long term firewood supplies.
The woodland has good views over neighbouring fields and has a natural spring running through its centre providing a valuable water supply. There is also good potential for pond creation, the eastern part of the woodland is predominantly wet woodland: a habitat type that is becoming increasingly scarce. This type of habitat hosts a wide variety of flora and flora from birds to moths, insects and plants.
Trony Wood is named after the river Trony, located nearby on the opposite side of the access road.
Included in the sale are a play platform, swings, a storage box and composting toilet.
The nearby village of Yeoford has a station on the Exeter to Barnstaple railway which makes it possible to bring your bicycle and cycle the 3 miles to Trony Wood. Yeoford train station has a glorious history and used to be one of the largest and most thriving stations in the area due partly to a now defunct sawmill in the village.
CLICK HERE  for better quality maps to print out.
Covenant   There is a covenant, click here to read, on the woodland designed to ensure the quiet and peaceful enjoyment of this and adjoining woodland.
Our Maps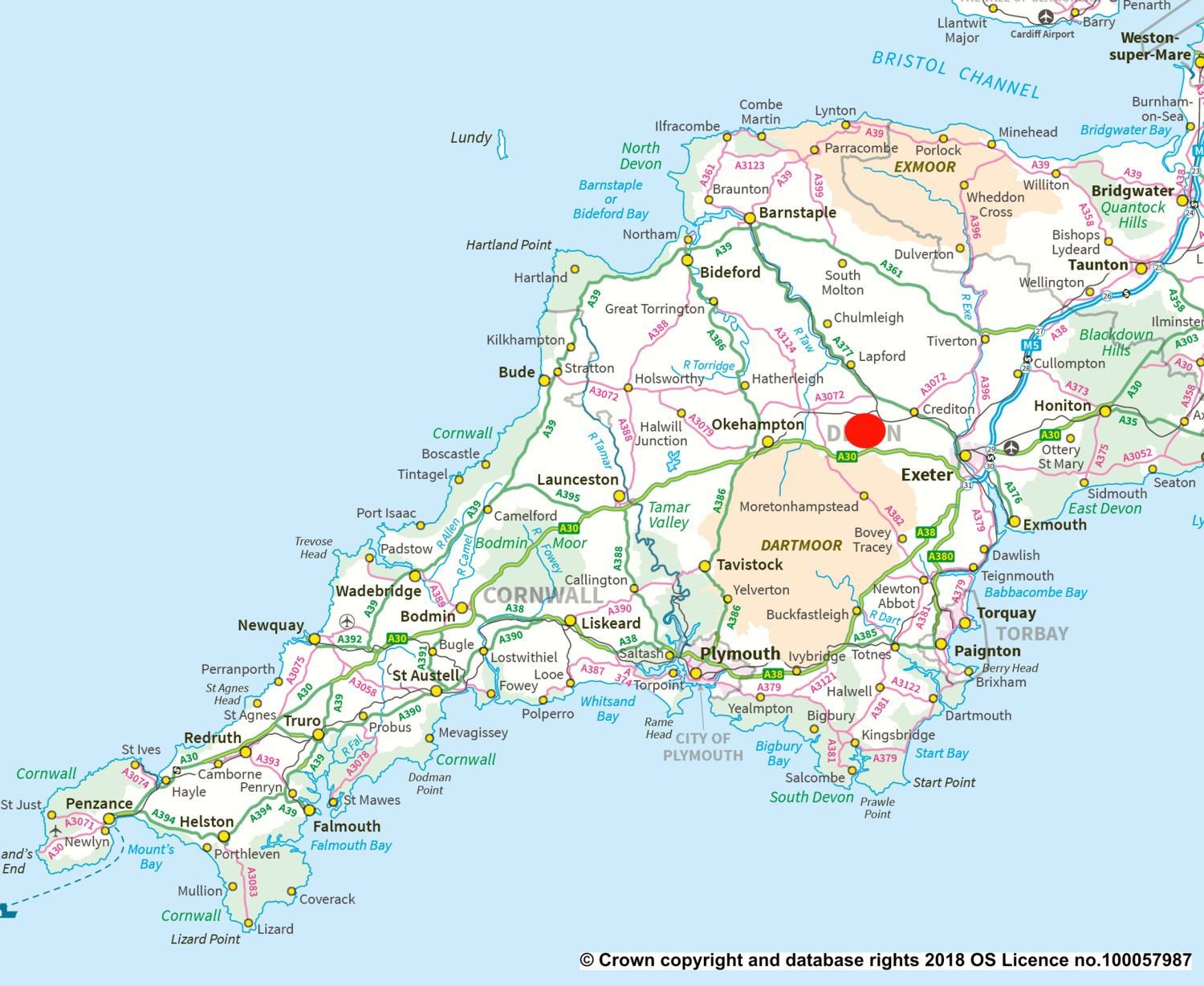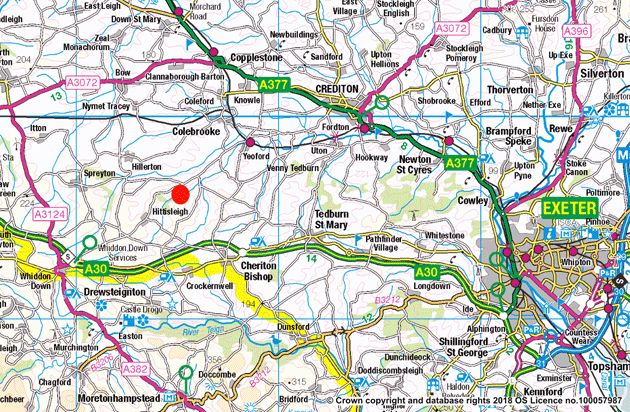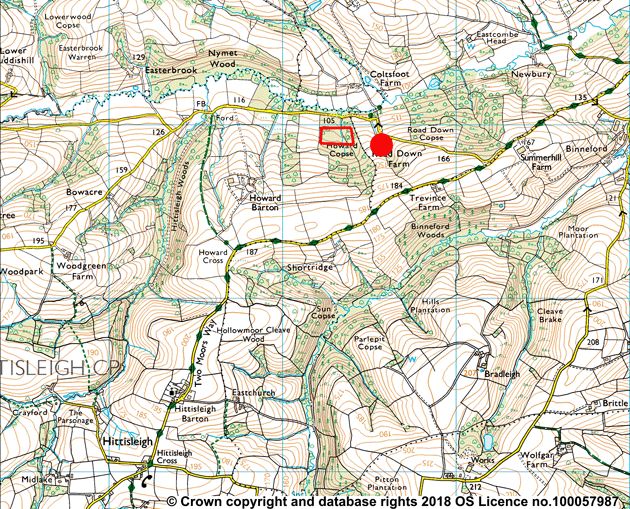 Directions
Trony Wood is about 15 miles west of Exeter and about 2½ miles north of Hittisleigh in Devon.
Click here for Bing Maps Directions  enter your own postcode, entrance coordinates are already entered, and click on the "Directions" box.  This will take you to the entrance gate, by which you can park for viewing.
Satnav: the postcode EX6 6LP is for the point shown by the red dot on the location maps. Coordinates for satnav are: N50.759292, W3.782671