Bentley Wood - Hampshire
Details for this wood
Guide price: £70,000 - Freehold
Size: About 3¾ acres

Location: Little London, Andover
OS Landranger: OS No 185
Grid ref: SU 37234 50707
Nearest post code: SP11 6JE
Contact: Ben Williamson
Phone: 07958 213 914
Email: [email protected]
Email to a friend
Bentley Wood is a secluded mixed broadleaf woodland situated in the North Wessex Downs AONB. 
At just under 4 acres Bentley Wood is a very manageable size, perfect for those considering owning their own woodland.
Impressive beech trees dominate but oak, ash, holly and hazel are also present. Wide open glades throughout allow light to pour into the site creating a spacious and calming space. A small camp area with a fire pit is in place making it ideal for woodland activities.
The sunny open areas attract numerous species of bird life and insects to the wood. Roe, fallow and muntjac deer and woodland hare are also common visitors, all seen on our short visit recently. The planting of birch and oak at an early stage is already underway and will help to create diversity within the wood in years to come. This is an important environment and as such carries a local authority Tree Preservation Order (TPO). The TPO is there to ensure the protection of the wider woodland. 
Bentley wood is a peaceful and private space far from any roads. The small village of Enham and local shop and also The Oak pub at Smannell are both within walking distance. The bustling town of Andover is just a five minute drive with easy access to the A303.
Ward is Burghclere, Highclere and St Mary Bourne and the County Council is Hampshire
Boundaries: The boundary is open on all sides and follows the main woodland track to the north and east and a byway to the south. 
Access: There is excellent vehicle access all year round via a hard track and shared locked gate. Parking is also possible inside the woodland itself. 
Covenant: There is a covenant on the wood designed to ensure the quiet and peaceful enjoyment of this and adjoining woodlands, click HERE to read and download.
Click HERE to see free OS maps.
Viewing: You are welcome to visit this wood by yourself, but please Click here to download the details showing the location of the woodland and ensure that you have a copy of these sales details with you. Many of our woodlands do not have mobile phone reception or internet access so we recommend either printing the details or downloading them to your phone or tablet. Please take care when viewing as the great outdoors can contain unexpected hazards and woodlands are no exception.
Maps are: © Crown copyright and database rights 2023 OS Licence no.100057987. 
Our Maps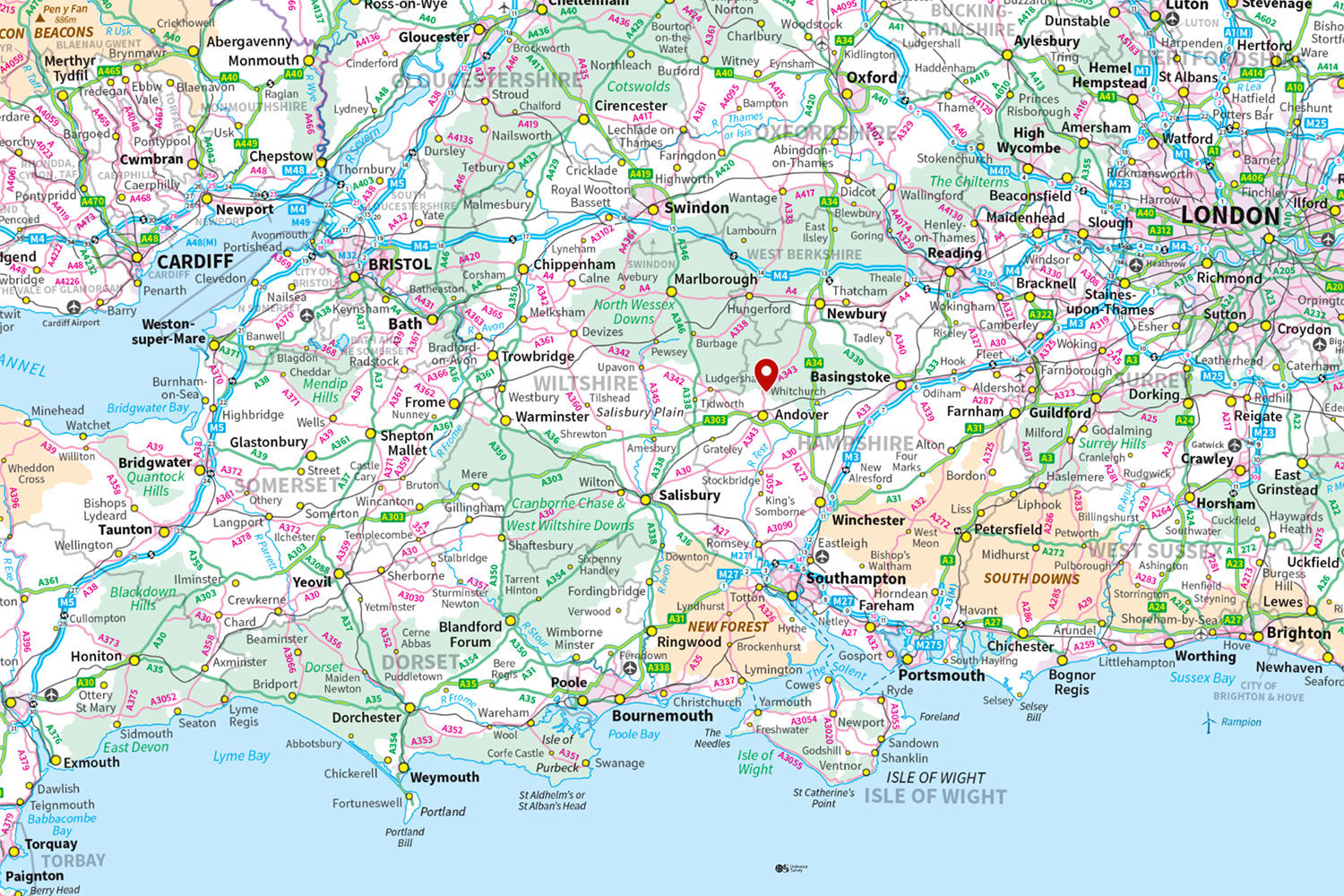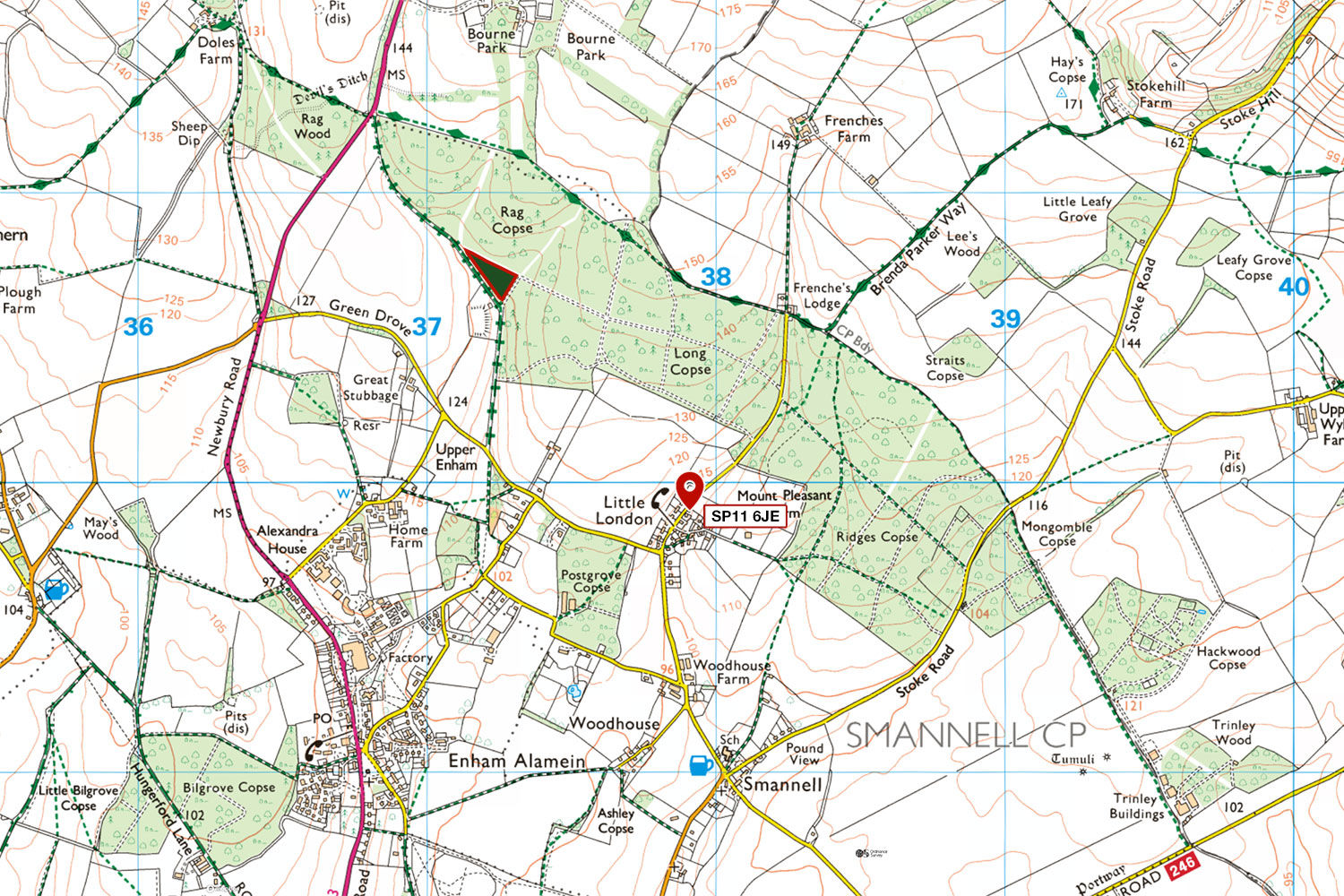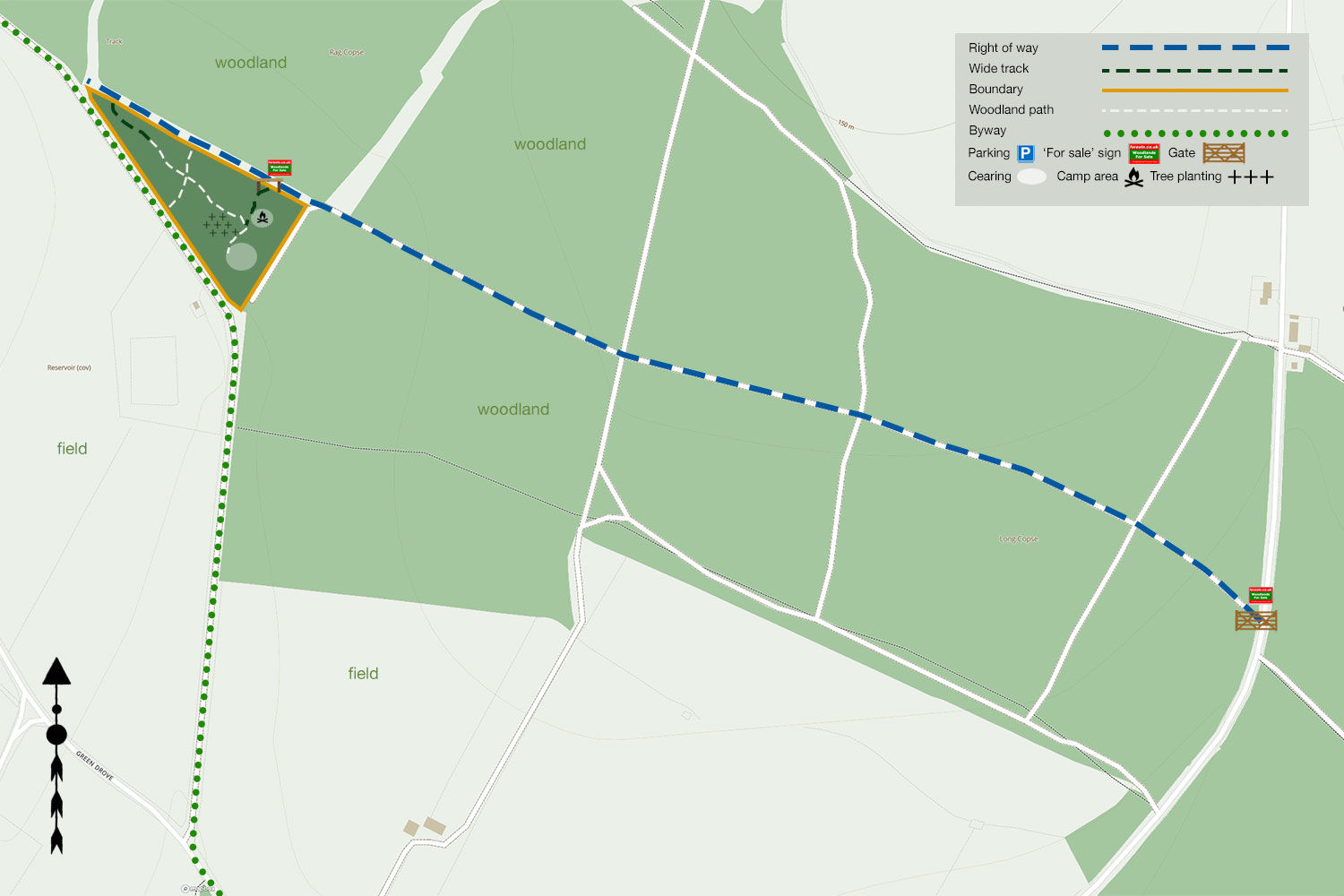 Directions
Bentley Wood, Little London, Andover
1. Click here for Bing Maps Directions  click on the "Directions" box and enter your own postcode. 
For viewing purposes, park at the main entrance as marked on the map. Please don't block the gate. 
To access the woodland, climb over the gate and follow the track for approx 1000m.
After the dip continue for another 50m. The entrance to Bentley Wood will be on your left.
2. For Satnav: the nearest postcode is SP11 6JE as shown by the marker on the maps. The main coordinates for access  are: 51.250764, -1.453602​​​. W3W ///speedily.foil.third
Interested in this woodland? Get in touch with us:
Contact Ben Williamson on 07958 213 914 or email us at [email protected] with your details.