Monks Lode Wood, Wicken
Details for this wood
Guide price: £46,000 - Freehold
Size: Over 1½ acres

Location: Wicken, Cambridgeshire
OS Landranger: 154
Grid ref: TL 569 700
Nearest post code: CB7 5XS
Contact: Richard Scholfield
Phone: 07811 818 277
Email: [email protected]
Email to a friend
Perhaps some of the highest conservation status woodland in England, its designations include
Note, although on the OS maps this wood appears to be National Trust land it is not, it is privately owned. It is also not open access land.
The wood is mostly oak, birch and willow of varying ages, contrasting with the more open lighter areas with rush and reed. In summer the land is very overgrown and difficult to enter. The old paths and tracks have grown over.
Local Area  This part of Cambridgeshire is domiated by the Fens, the rich black soils where farmed and dense fen vegetaion where preserved for nature. Wicken is derived from wicum Old-English for 'the dwellings' or 'the trading settlemen' previously known as Wicha and later Wiken.
Access   From the parking area at Cross Green there is a path running down to the start of the woodland. This is suitable for pedestrials and motorised barrows but not vehicles.  
Boundaries  These are difficult to discern in the summer months becasue of the grown of the vegetation. Please use the maps attached.
Parish is Wicken, in East Cambridgeshire District Council, Cambridgeshire.
Full-scale  Click here to download and print a map showing the location of the woodland.
Click HERE to see free OS maps and scroll out for a wider view.
Viewing:  You are welcome to visit this wood by yourself, but please ensure that you have a copy of these sales details with you - many of our woodlands do not have mobile phone reception or internet access so we recommend either printing the details or downloading them to your phone or tablet. Please take care when viewing as the great outdoors can contain unexpected hazards and woodlands are no exception.
Maps are : © Crown copyright and database rights 2021 OS Licence no.100057987
Our Maps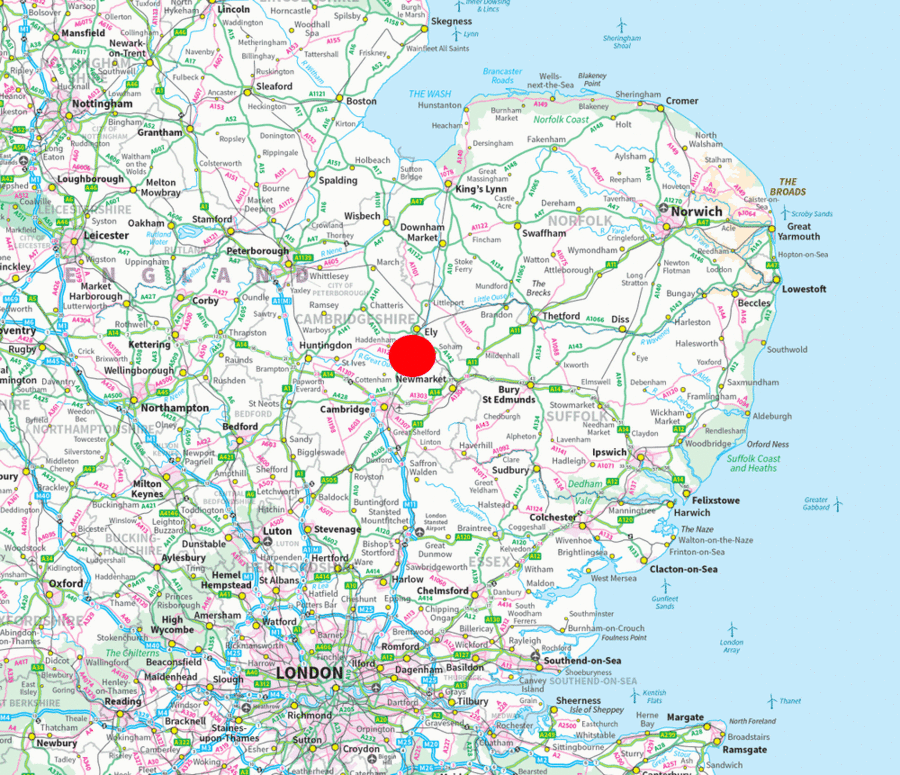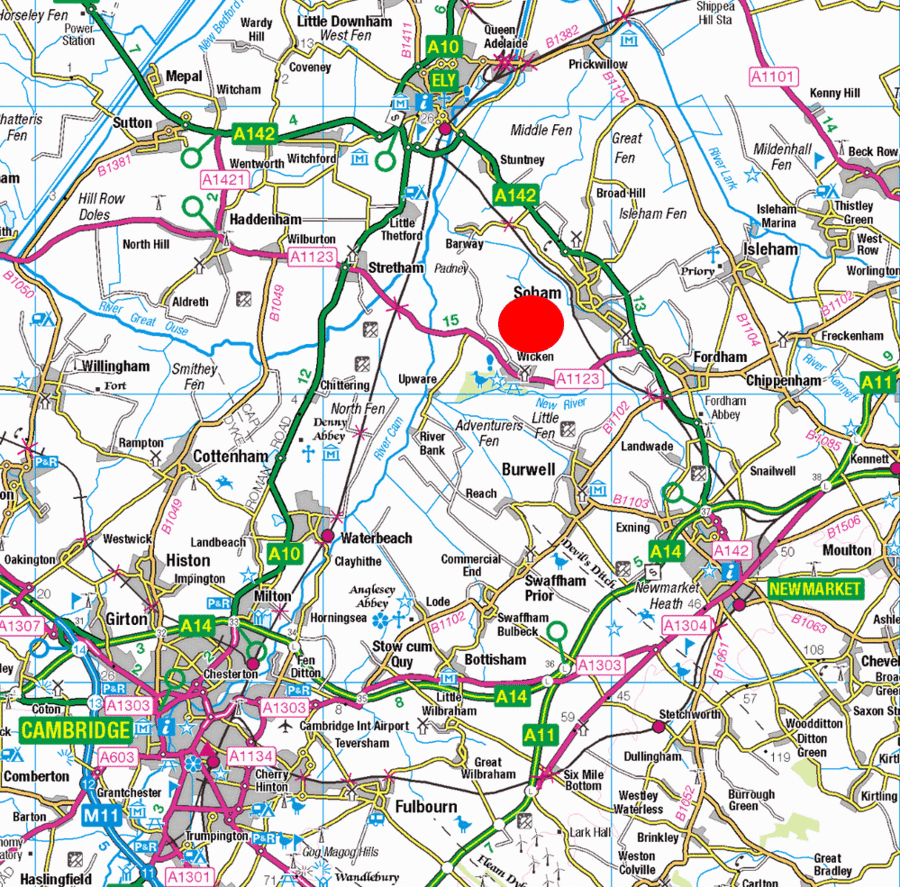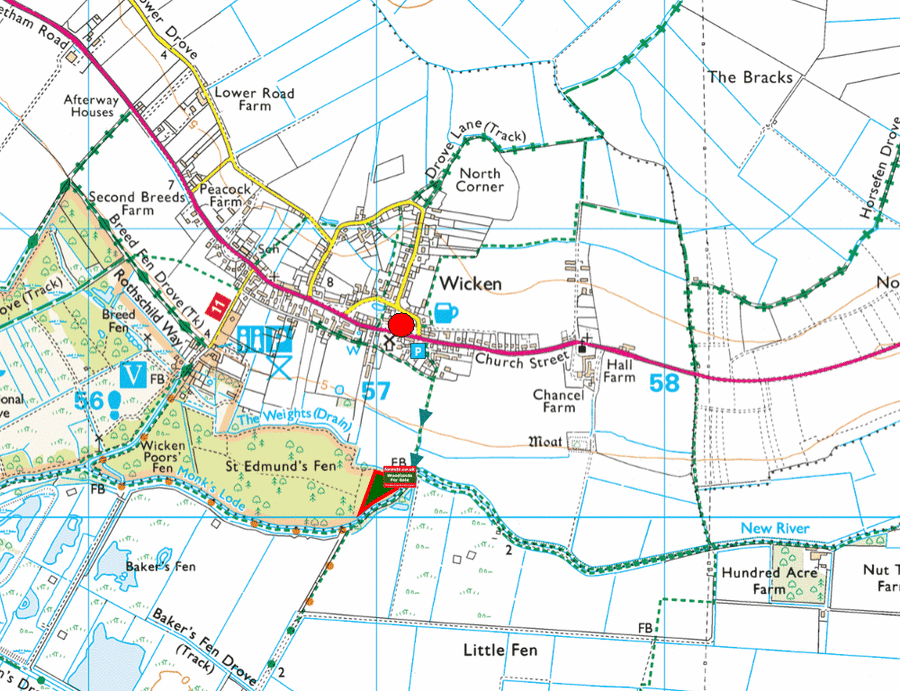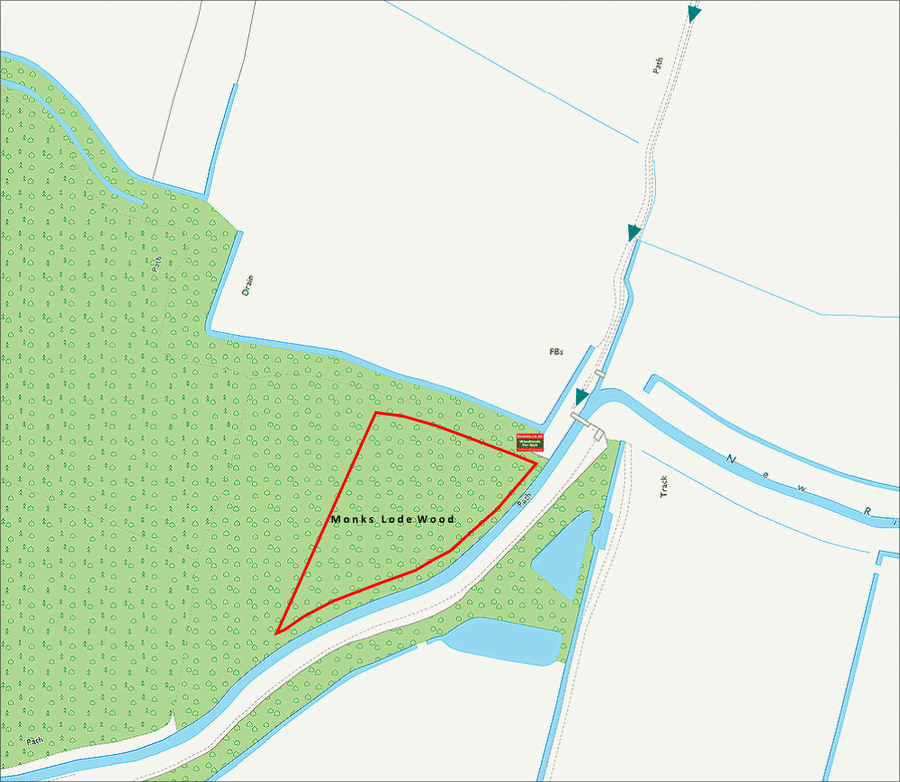 Directions
Monkslode Wood at Wicken is about ½ hr from Cambridge.
Click here for Bing Maps Directions  enter your own postcode, and click on the "Directions" box.  This will take you to Cross Green in the village. Park here then walk down the path as shown on the plans.
Using the nearest postcode CB7 5XS is for the red spot on the location map.
Coordinates for your satnav are 52.310986, 0.304182
Interested in this woodland? Get in touch with us:
Contact Richard Scholfield on 07811 818 277 or use the form below