Queech Wood
Details for this wood
Guide price: £55,000 - Freehold
Size: About 5 acres

Location: Barham, Suffolk
OS Landranger: 156
Grid ref: TM 138 517
Nearest post code: IP6 0QF
Contact: Bob Liles
Phone: 07793 140 010
Email: [email protected]
Email to a friend
Queech Wood is set in open Suffolk farmland with views all round. Plenty of oak, ash, birch and woody shrubs are a home and shelter to the local wildlife. As will be apparent when visiting the vendor has been an active conservationist with plenty of bird and bat boxes in the woodland including the large owl box.  The word queech seems to be a corruption of queach, a thicket. The caravan can be included in the sale if a purchaser wishes, as with the stacked firewood drying in various parts of the wood.
Access, is off the minor road along a right of way.  Sporting rights are included.
Please note, none of these woods are suitable for residential development, other uses such as summer camping may well be suitable.
Viewing: You are welcome to visit this wood by yourself, but please ensure that you have a copy of these sales details with you - many of our woodlands do not have mobile phone reception or internet access so we recommend either printing the details or downloading them to your phone/tablet/laptop. Please take care when viewing as the great outdoors can contain unexpected hazards and woodlands are no exception.
Our Maps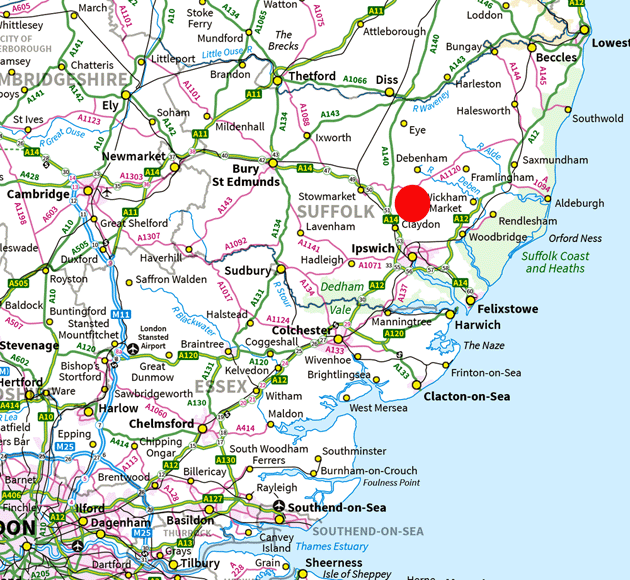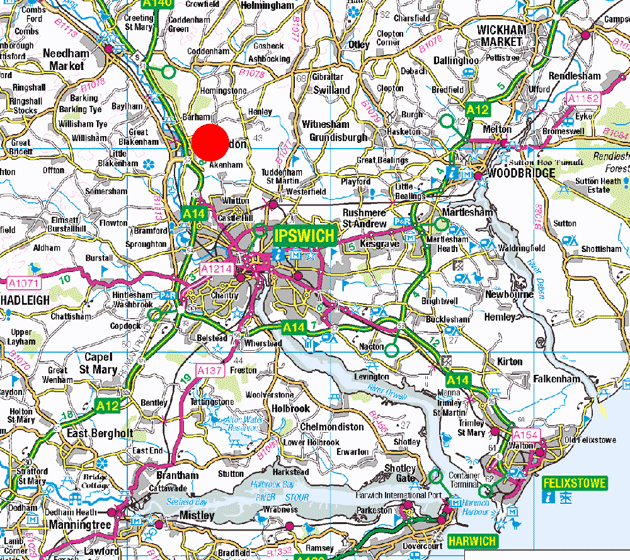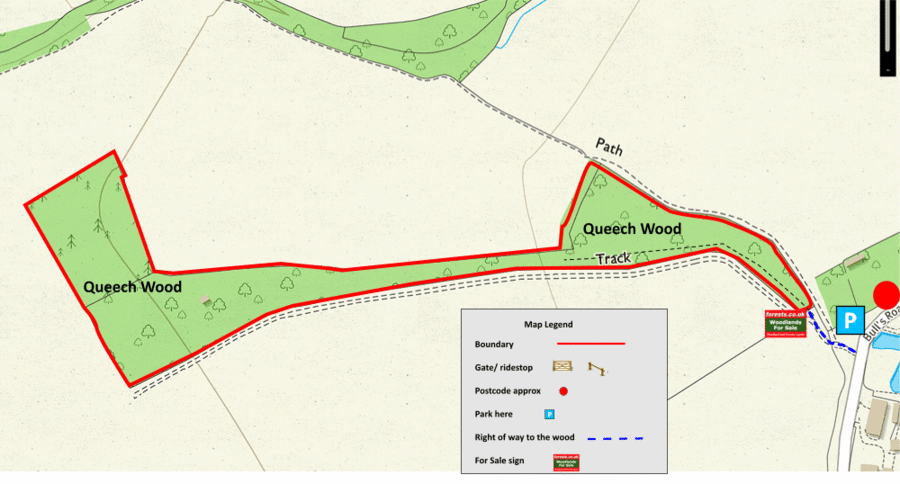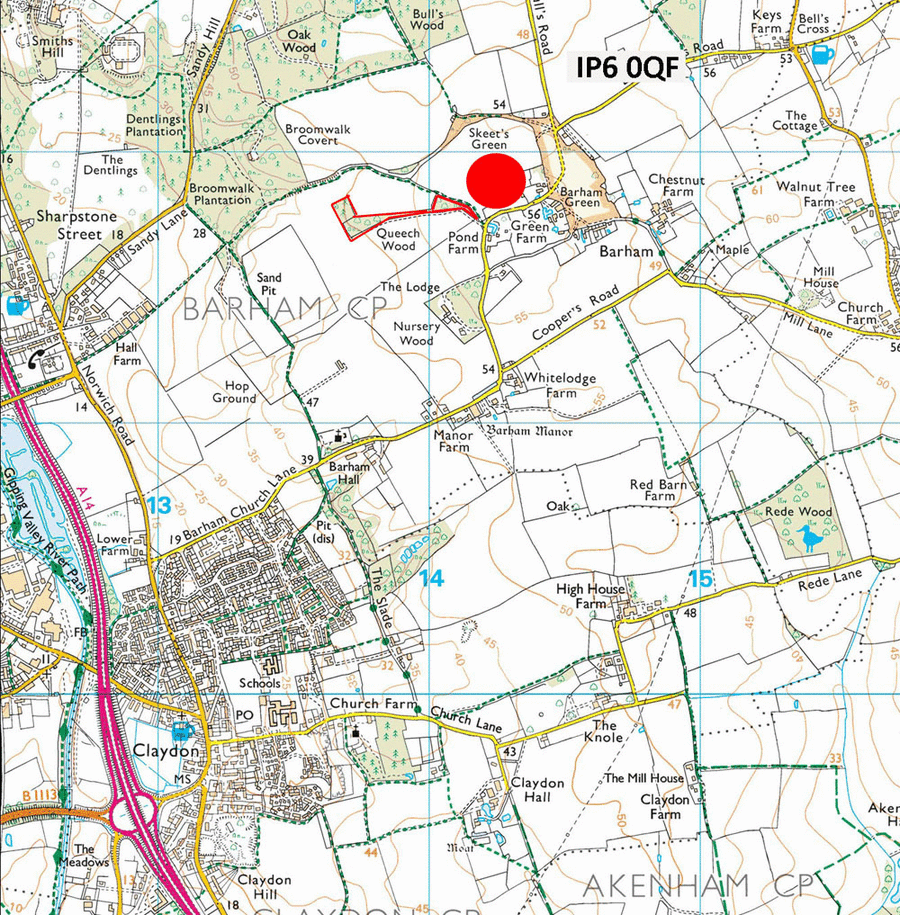 Directions
Queech Wood at Barham is about 5 miles north of Ipswich, about 5 minutes from the A14.
Click here for Bing Maps Directions enter your own postcode, entrance coordinates are already entered, and click on the "Directions" box.
This will take you to the parking area where you can leave your car.
Walk to the side of the metal double gates, the wood will be seen ahead, with the 'for sale' sign.
There is a path through the wood giving access to all parts.
Satnav: the postcode IP6 0QF  is for the point shown by the red dot on the location maps. Coordinates for satnav are:  N52.122380, W1.127511
Interested in this woodland? Get in touch with us:
Contact Bob Liles on 07793 140 010 or use the form below