Berry Wood
Details for this wood
Guide price: £69,000 - Freehold
Size: About 7⅓ acres

Location: Little Silver, Near Muddiford, Barnstaple, Devon
OS Landranger: 180
Grid ref: SS 548 396
Nearest post code: EX31 4HQ
Contact: Richard Scholfield
Phone: 07811 818 277
Email: [email protected]
Email to a friend
Berry Wood has been part of the wooded landscape located on the edge of The Muddiford district since just after the war. The woodland has been managed previously by the same woodsman for over 25 years. It has been left to naturally regenerate in parts since the last major cutting of timber about 20 years ago.
Trees include hazel, silver birch, oak, sycamore and willow all of which provide an excellent wood fuel resource for wood burners. The hazel is of good size and quantity for producing poles for rural crafts such as hurdle making and can be cut on a coppice rotation allowing a sustainable resource for this versatile woodland shrub.
The fertile soil here hosts numerous woodland plants including a spread of bluebells in the spring, a sight to delight any woodland owner. The edge of the woodland was previously used for keeping bees for honey production.
The tree canopy in Berry Wood is a feast for song birds with invertebrates such as aphids and shield bugs living here. The woodland edge to the west faces a field and is a perfect place for spotting red deer grazing in the day or a fox on the prowl for food. Tawny owls can also be seen here hunting at dusk. Sit quietly amongst the camouflage of the woodland foliage and you can observe all of these wonders of nature.
Berry Wood takes its name from a local place name and historically the name Berry is given to prominent fortified locations.  This is a great opportunity to own a native broadleaved woodland in one of the most beautiful parts of Devon.
Covenant   The purchasers of this woodland will be asked to enter into a covenant to ensure the quiet and peaceful enjoyment of adjoining woodlands and meadows. Please note, none of these woods are suitable for residential development, other uses such as summer camping may well be suitable.
Viewing: You are welcome to visit this wood by yourself, but please ensure that you have a copy of these sales details with you - many of our woodlands do not have mobile phone reception or internet access so we recommend either printing the details or downloading them to your phone/tablet/laptop. Please take care when viewing as the great outdoors can contain unexpected hazards and woodlands are no exception.
Maps are : © Crown copyright and database rights 2020 OS Licence no.100057987
Our Maps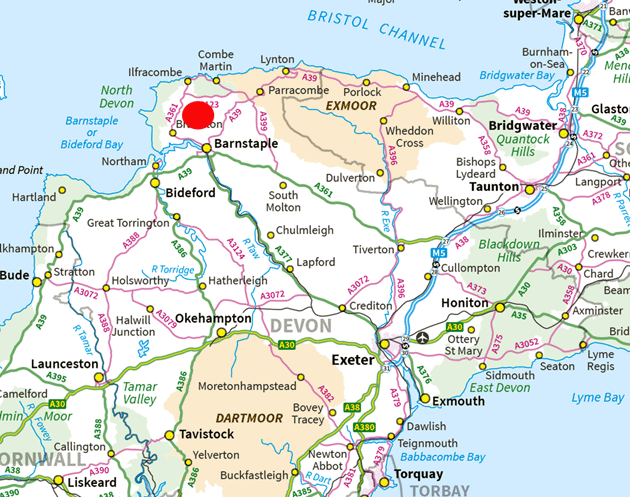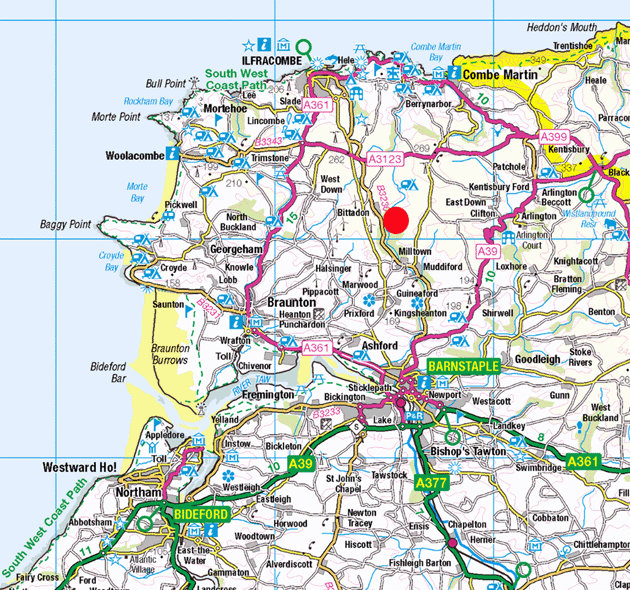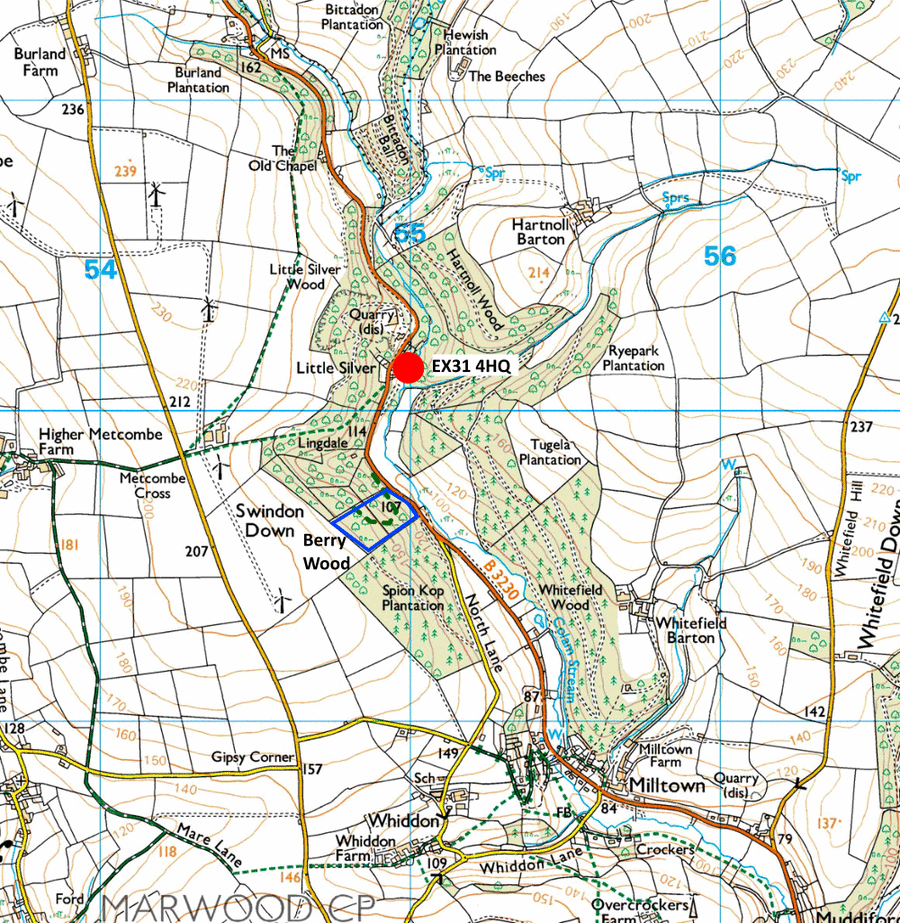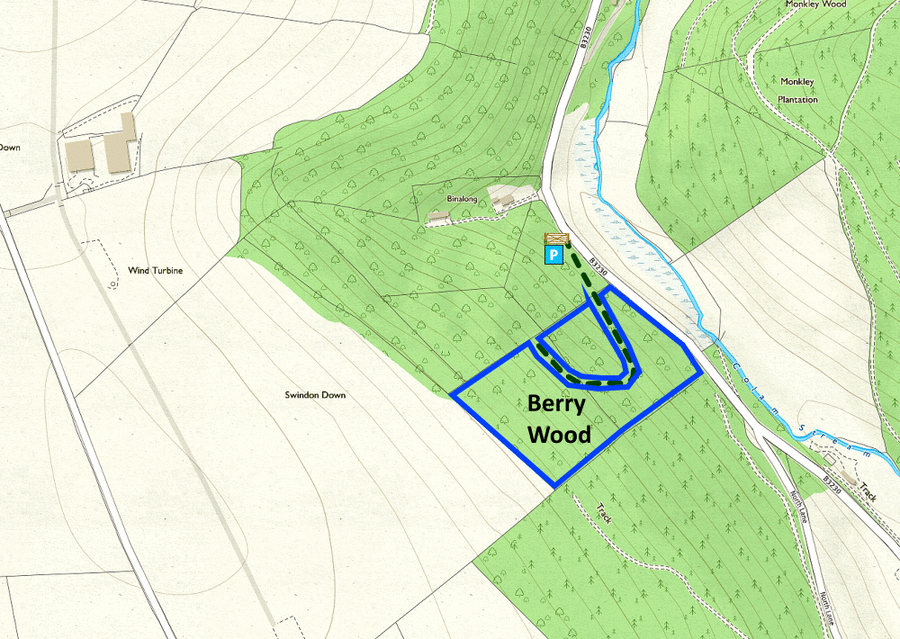 Directions
Berry Wood lies between Barnstaple 5 miles to the south and Ilfracombe 6 miles to the north.
Click here for Bing Maps Directions enter your own postcode and click on the "Go" box. This will take you to the metal entrance gate.
Use these coordinates in your SAT NAV to get to the same place  N51.139184, W4.075844
Nearest postcode is EX31 4HQ  as sown on the location maps.
The woodland entrance gate is just south of the driveway to a house called 'Binalong'.
Take care when approaching and parking to view the woodland. To make parking easier, if heading north then continue past the gate and turn in the quarry entrance driving back to the entrance gate.
Berry Wood can be found a short distance up the track from the entrance gate.
Interested in this woodland? Get in touch with us:
Contact Richard Scholfield on 07811 818 277 or use the form below