Barons Wood - Sold
Details for this wood
Guide price: £30,000 - Freehold
Size: Almost 1¾ acres

Location: Chediston, near Halesworth in Suffolk
OS Landranger: 156
Grid ref: TM 358 779
Nearest post code: IP19 0AZ
Contact: Richard Scholfield
Phone: 07811 818 277
Email: [email protected]
Email to a friend
A compact rectangular wood set on the edge of a small Suffolk village, planted in 1992 on open farmland. It's now a delightful small wood where the trees are well-grown with a spreading canopy.  A wide variety of trees are present including ash, oak, cherry, field maple, small-leaved lime, sweet chestnut with hawthorn and dogwood. Access is along a right of way off the public highway. A really useful solid small shed is situated on the southern boundary.
Covenant   Purchasers will be asked to enter into this covenant, CLICK here for details.
Ordnance survey have really useful maps, see their free maps here.
Maps are : © Crown copyright and database rights 2018 OS Licence no.100057987
Our Maps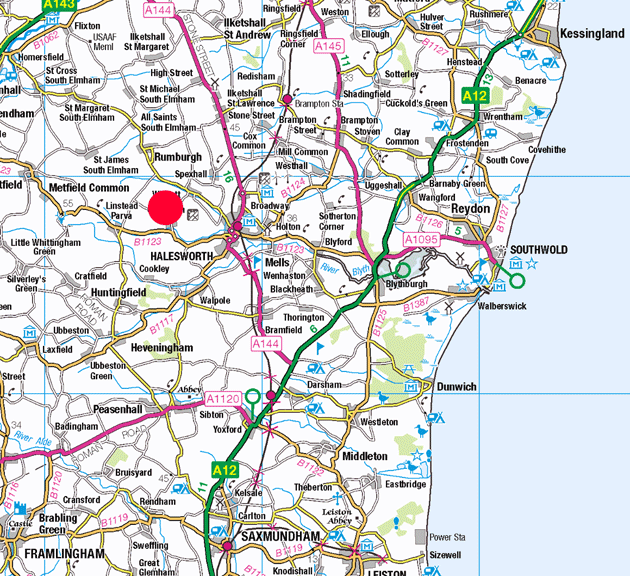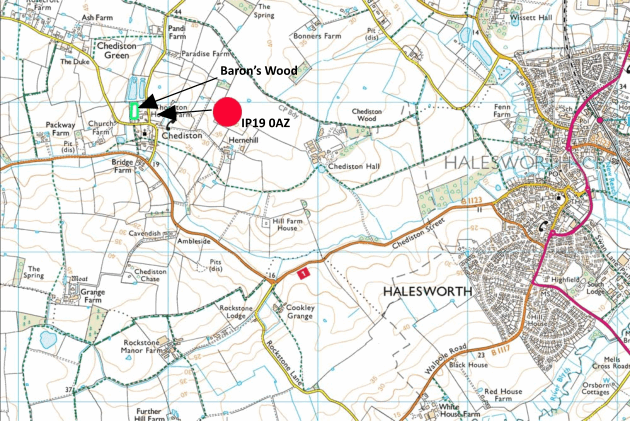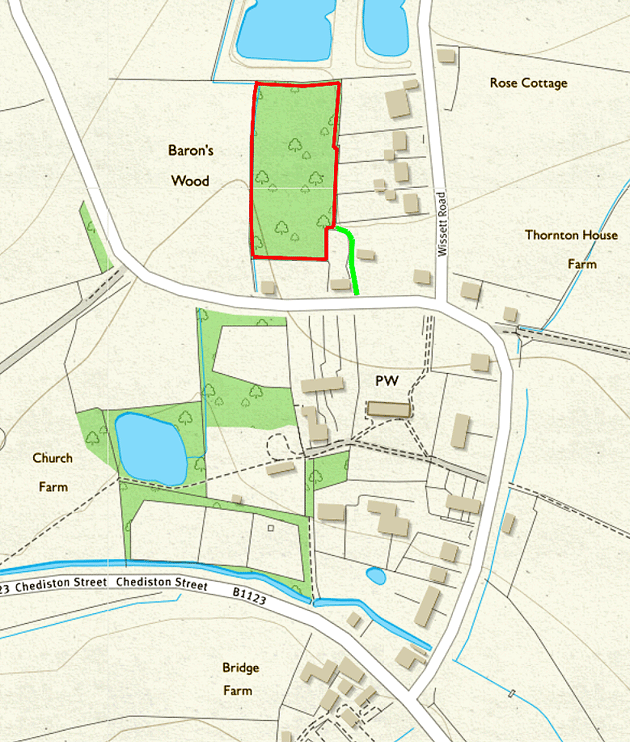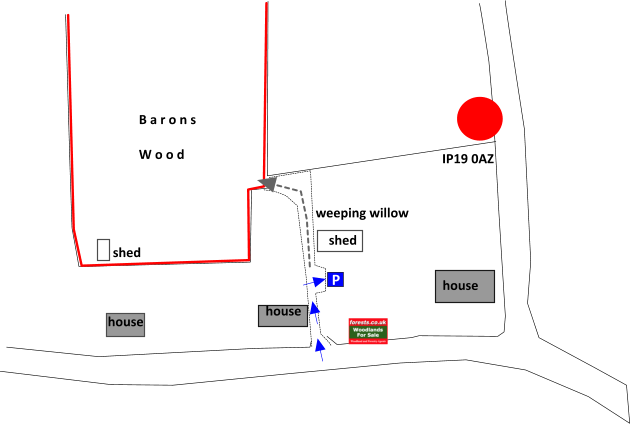 Directions
Baron's Wood is a little over a mile west of Halesworth on the outer edge of Chediston village.
Click here for Bing Maps Directions enter your own postcode and click on the "Directions" box.
As the access into the wood is along a private drive, we suggest a quick phone call to Bob Liles (07793 140010) to tell him of your visit. Park after a few metres on the right hand side leaving the track clear. Access is straight ahead, there is a PRIVATE sign there at present, pass this
Satnav: the postcode IP19 0AZ is shown by the red dot on the location plan. These coordinates in your satnav will take you to the concrete apron which is the access into the wood -  N52.348084, E1.460608