Lark Wood - Sold
Details for this wood
Guide price: £50,000 - Freehold
Size: Over 4½ acres

Location: Whepstead, near Bury St Edmunds, Suffolk
OS Landranger: 155
Grid ref: TL 824 580
Nearest post code: IP29 4ST
Contact: Richard Scholfield
Phone: 07811 818 277
Email: [email protected]
Email to a friend
Description  The headwaters of the river Lark - it rises just a few hundred metres further west - flow through the centre of the wood providing a wonderful feature. Surrounded by mature trees the wood was planted some 20 years ago with oak, ash, small-leaved lime, silver birch and shrubs including spindle, hazel, hawthorn and sloe. There are now well-grown with a closed canopy. The explorer ordnance survey maps still show Lark Wood as open ground, which it certainly isn't!
A small pond was created at planting time and although rather overgrown now could easily be opened up. The resident deer make good us of the stream, their slots are seen at the stream edge, for a recognition guide CLICK here.
Summer growth is at its maximum so do take care when walking through the open ground not to step into the steam bed.
Sporting rights, are included
Access is directly off the public highway, Rede Road and a track runs down the whole of the eastern boundary from the rather elderly metal gate - this track is also a public footpath.
Our Maps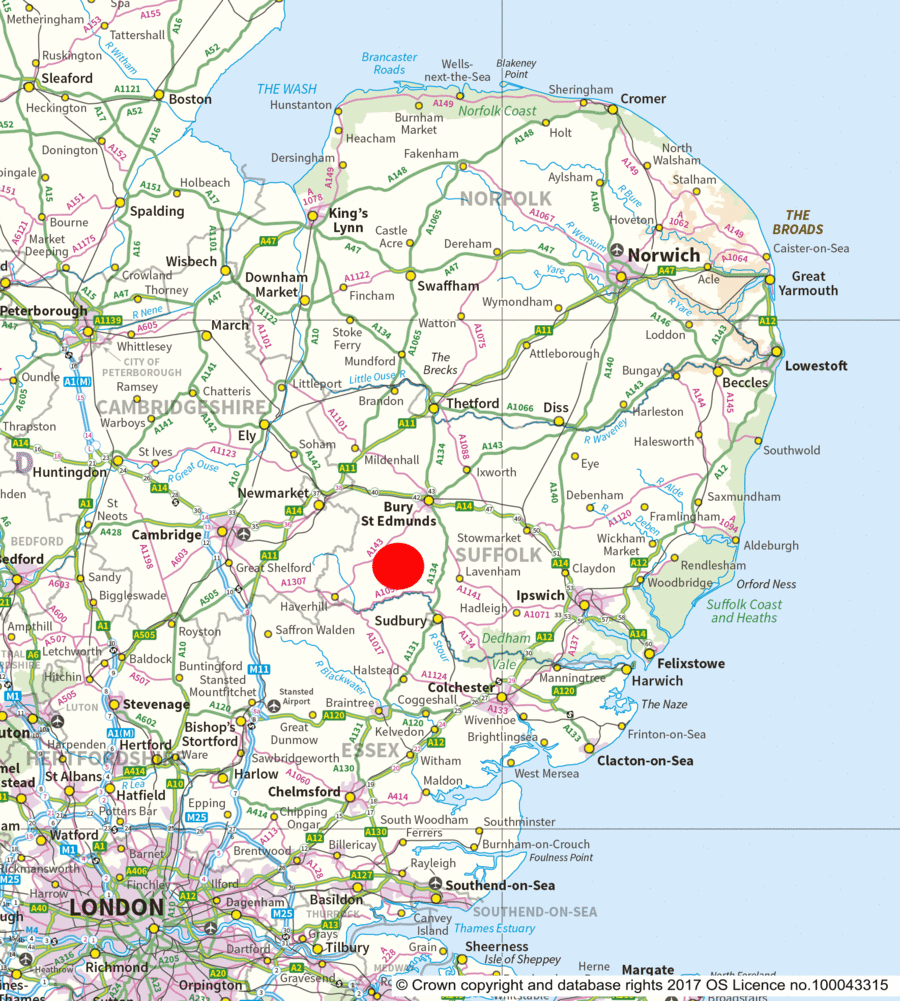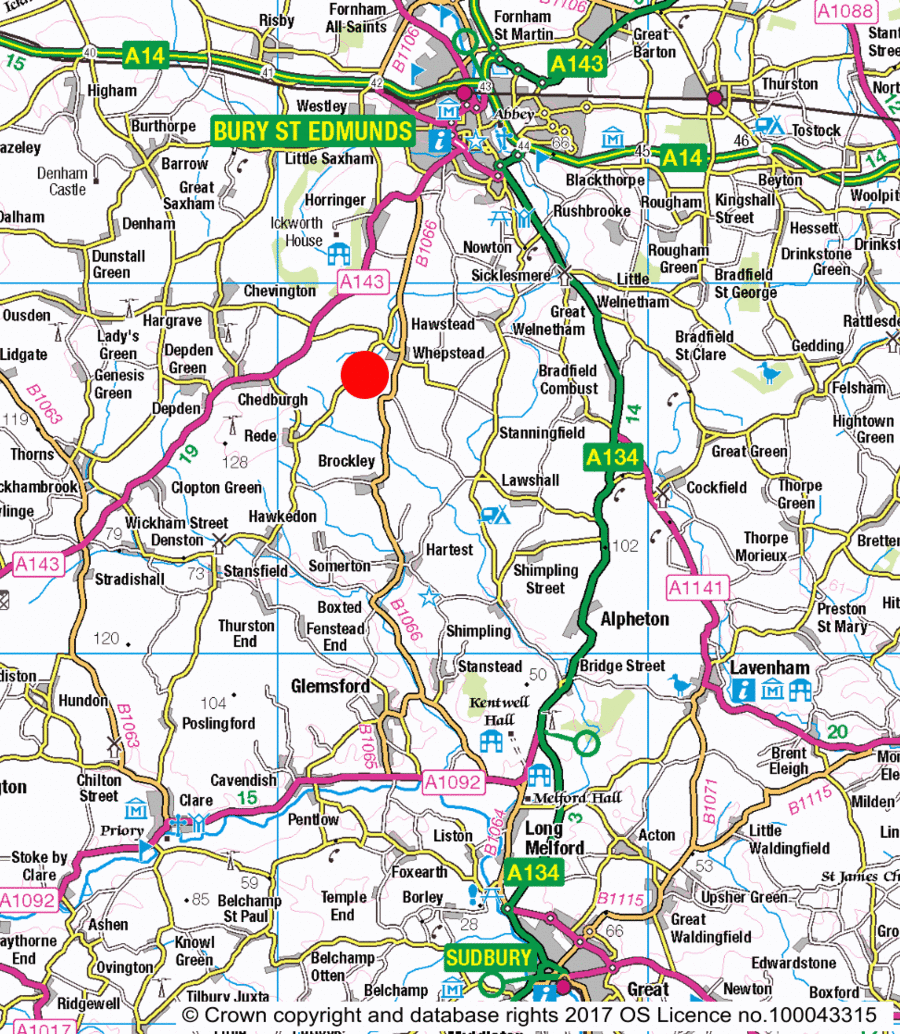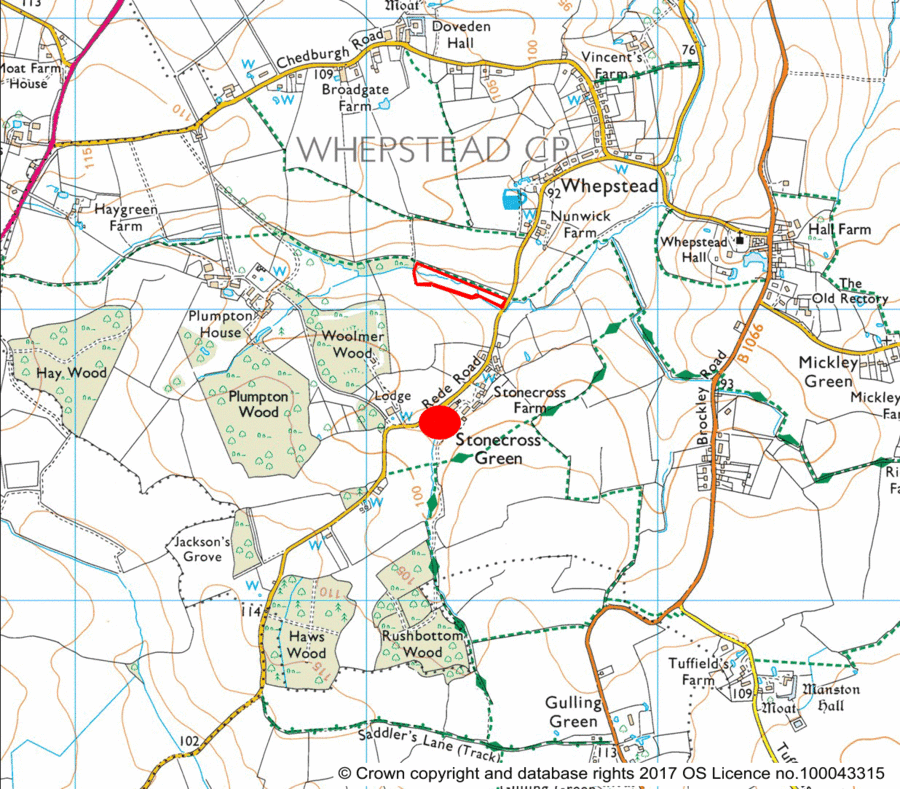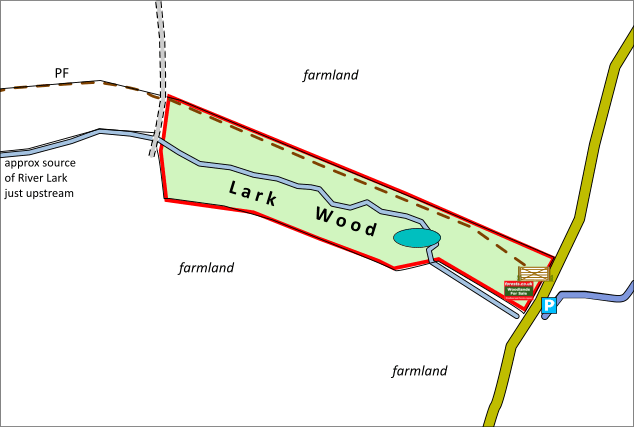 Directions
Lark Wood is just 4 miles south of Bury St Edmunds and a similar distance from J52 of the A14.
Click here for Bing Maps Directions enter your own postcode, (the wood entrance location is already entered) and click on the "Directions" box. This will take you to the parking point, on the roadside.
Satnav: the postcode IP29 4STis shown by the red dot on the location plan. These coordinates in your satnav will take you to the wood -  N52.190367 and E0.668148