Drift Wood - Sold
Details for this wood
Guide price: £65,000 - Freehold
Size: Over 6 acres

Location: Whitegate, Forton, Chard in Somerset
OS Landranger: 193
Grid ref: ST 346 067
Nearest post code: TA20 4HE
Contact: Richard Scholfield
Phone: 07811 818 277
Email: [email protected]
Email to a friend
The most striking feature of this beautiful level area of woodland is the great diversity that it offers for both the owner and resident wildlife. At the outer fringes of the wood mature conifers give way to grassy areas on softer ground that support numerous species of woodland insects and woodland flowers. From here a rushing brook has carved a fresh water channel across the woodland floor between the trees.
This type of varied habitat is the basis for many and varied food chains as the grassy wet areas attract a range of butterfly caterpillars which feed on the grasses and in turn become tempting treats for the woodland birds. Wandering deer are also at ease in this environment, able to browse in relative seclusion under the woodland canopy. Foxes and badges can enjoy the abundant insects that populate this fertile ground.
Further into the dense interior large broadleaf species dominate where few have ventured in recent years, in a world where nature has firmly taken hold there are fine examples of oak, beech and ash and some particularly dramatic red flowering rhododendron.
Drift Wood has easy access from a quiet rural lane and a clearing at the entrance provides plenty of space to park and set up base camp.
The wider surrounding area is characterised by quiet country lanes and small villages in an overwhelmingly rural local area where the hills shelve gently down to the south coast a short drive away. The market towns of Chard, Axminster and Crewkerne provide everyday services for the woodland owner.
Because this woodland is considered special a tree preservation order covers this and the surrounding woodlands, this does not prevent normal woodland management.
There is a covenant click here to read designed to ensure that all can have quiet and peaceful enjoyment of their woodland.
Our Maps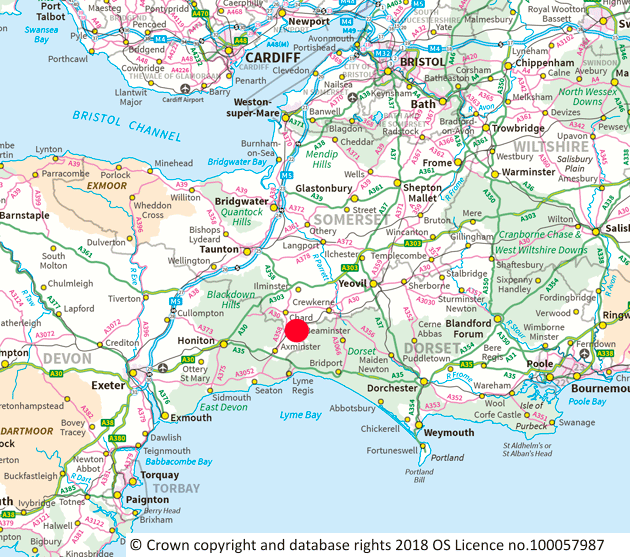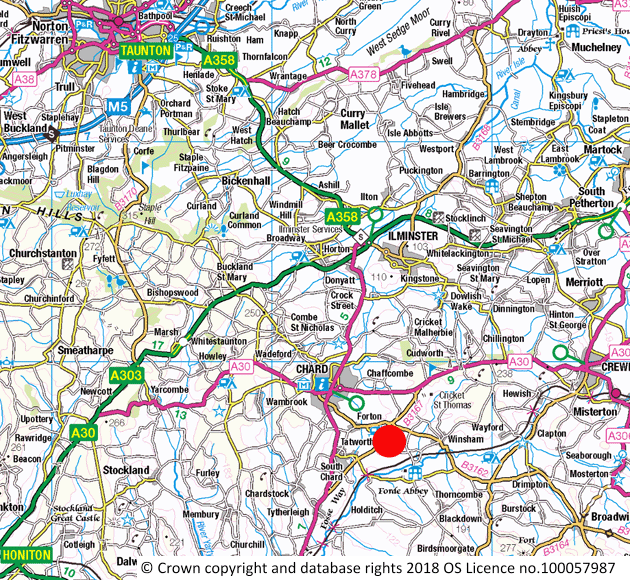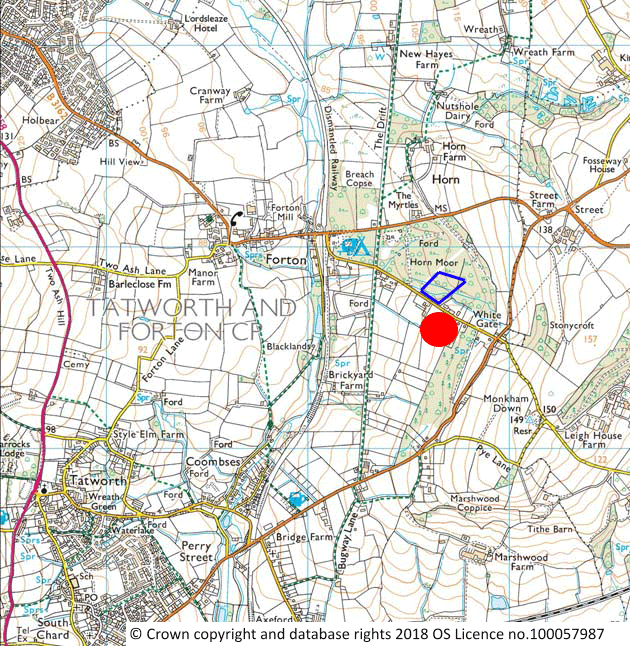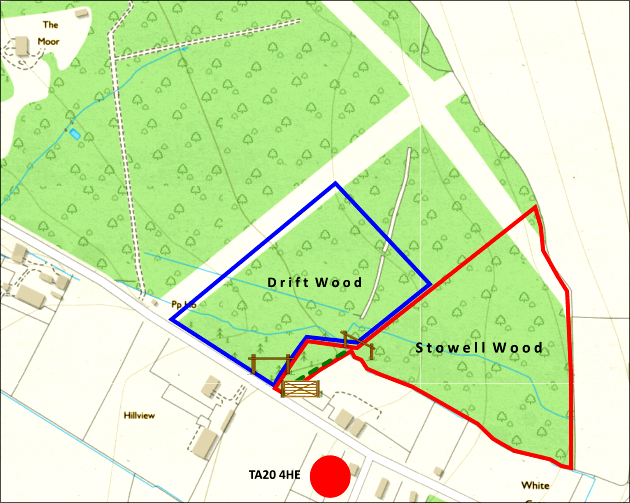 Directions
Drift Wood at Forton is about 5 miles south east of Chard, in Somerset.
Click here for Bing Maps Directions enter your own postcode, (the coordinates of the entrance gate are already entered). Park in front of the gate, climb and the entrance to Drift Wood is on the left.
For Satnav: the nearest postcode is TA20 4HE as shown by the red dot on the maps. Coordinates for your satnav are N50.856122, W2.929769