Folley Meadow and Wood - Sold
Details for this wood
Guide price: £39,000 - Freehold
Size: About 3½ acres

Location: Near Clawton, Holsworthy, Devon
OS Landranger: 190
Grid ref: SS 355 005
Nearest post code: EX22 6PP
Contact: Richard Scholfield
Phone: 07811 818 277
Email: [email protected]
Email to a friend
Description
An attractive level meadow mostly  permanent pasture with about 1 acre of newly planted trees including some fruit trees to form a small orchard. Bounded by woods to the north and east providing shelter while allowing the sun to shine most of the day and evening.
Water is provided by a borehole on the land, electricity is laid on. A small shed provides storage facilities. The large shed will be removed prior to sale.
Please phone for details of what is included in the sale.
Our Maps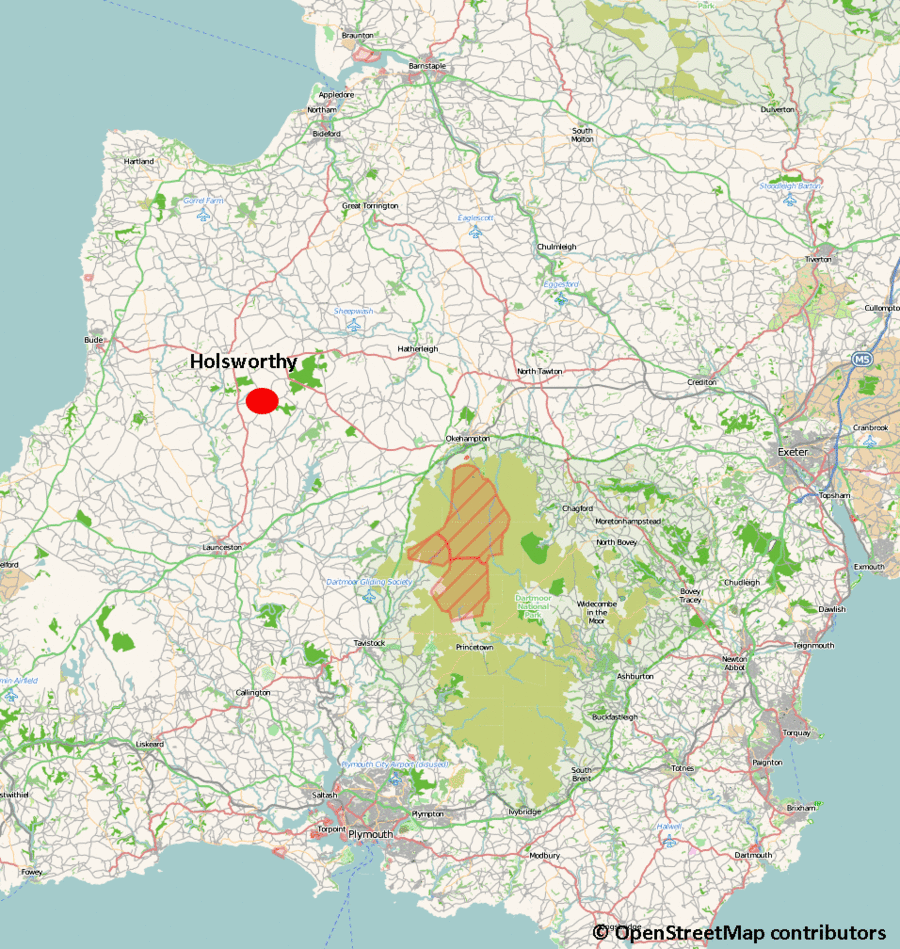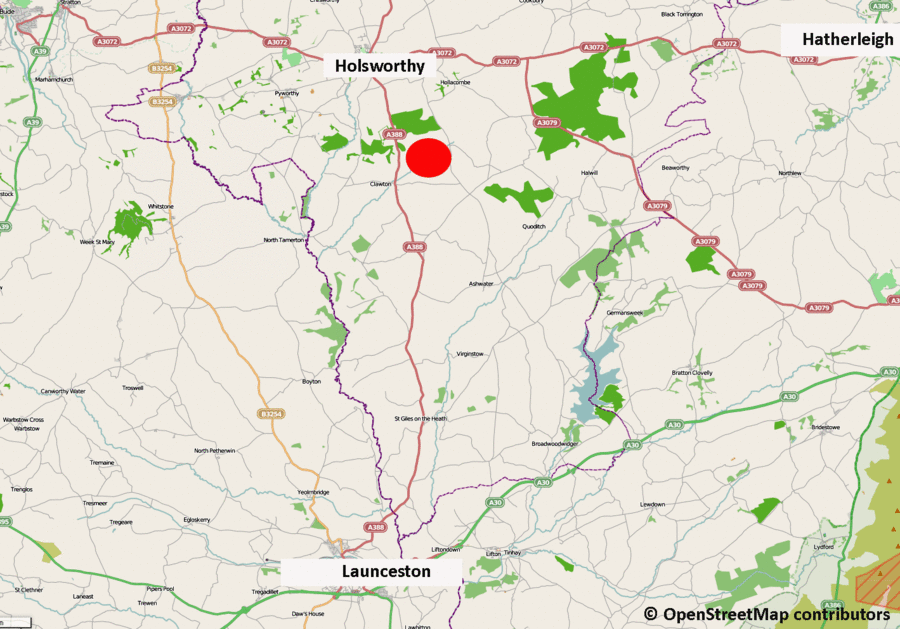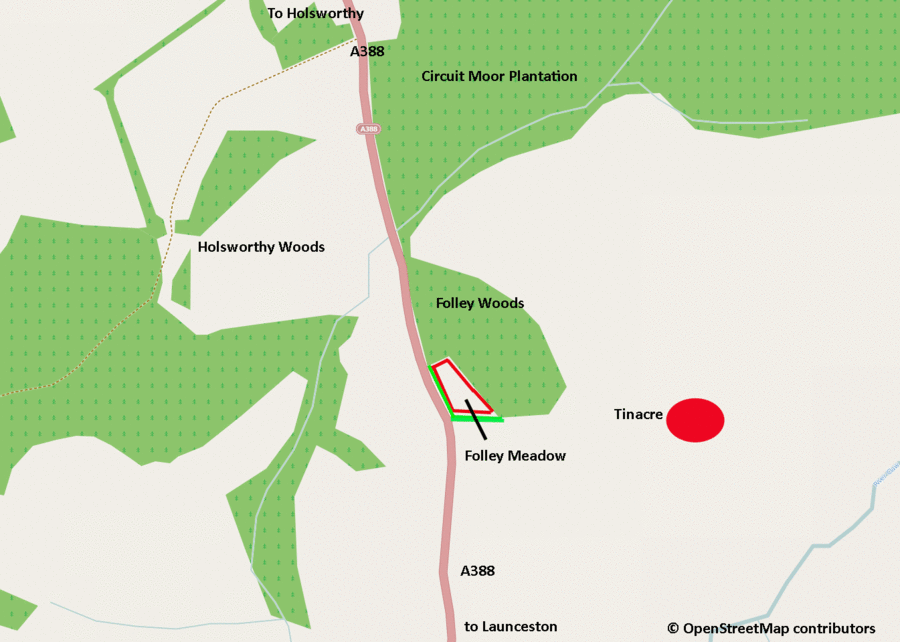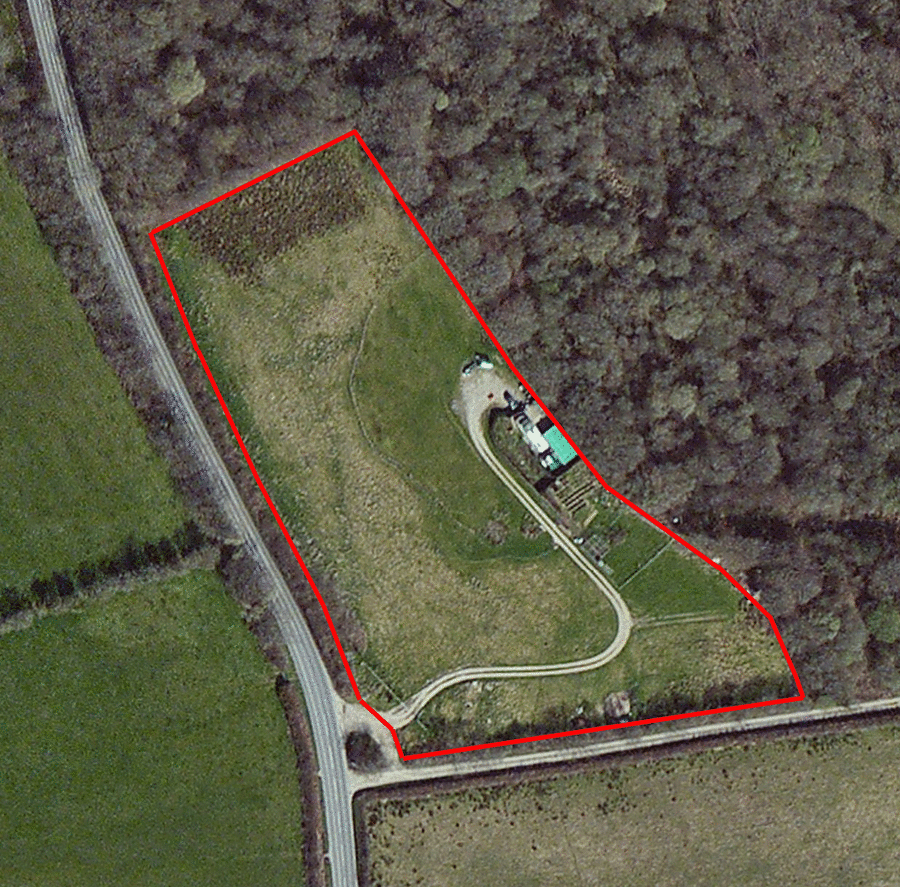 Directions
Folley Meadow is just off the A338 about 2 miles south of Holsworthy, 10 miles north of Launceston and 15 miles west of Hatherleigh. 
For extra location maps print from the Bing maps link below, use your browser print button though, for the OS maps.
Click here for Bing Maps Directions enter your own postcode, (the wood access track coordinates are already entered) and click on the blue "Go" box. This will take you to the concrete track leading to the Tinacre Farms. Park in front of the double meadow gate a few yards in and on the left.
For Satnav: the nearest postcode is EX22 6PP as shown by the red dot on the maps and the coordinates are: 50.779783 and -4.334732