Drakes Wood - Sold
Details for this wood
Guide price: £45,000 - Freehold
Size: About 3¼ acres

Location: Gayhurst, near Newport Pagnell, Bucks
OS Landranger: 152
Grid ref: SP 838 470
Nearest post code: MK16 8LQ
Contact: Richard Scholfield
Phone: 07811 818 277
Email: [email protected]
Email to a friend
Description:  An ancient woodland site planted with an attractive mixture of broadleaved trees and conifers, all growing well and now tall and semi-mature.  Ash,  poplar, some sycamore with hazel and hawthorn make up the deciduous component with native Scots pine the conifer. Some cleared paths give easy internal access, on the ground are ferns, grasses and other woodland plants. Some of the history of the woodland and Gayhurst can be found here, Francis Drake owned the nearby Gayhurst Hall and Estate at one time. Although replanted relatively recently the woodland looks little changed since 1945, the aerial photo from this time can be see on google earth.
There is shared parking inside the gate at the roadside, a full right of way for the woodland runs from the roadside up to the inner gate then alongside the wood. 
Boundaries:  north, a row of posts;  east, the edge of the main track;  south, the edge of the side track; west another row of posts.
Covenant: this precludes shooting and the erection of a residential building.
Our Maps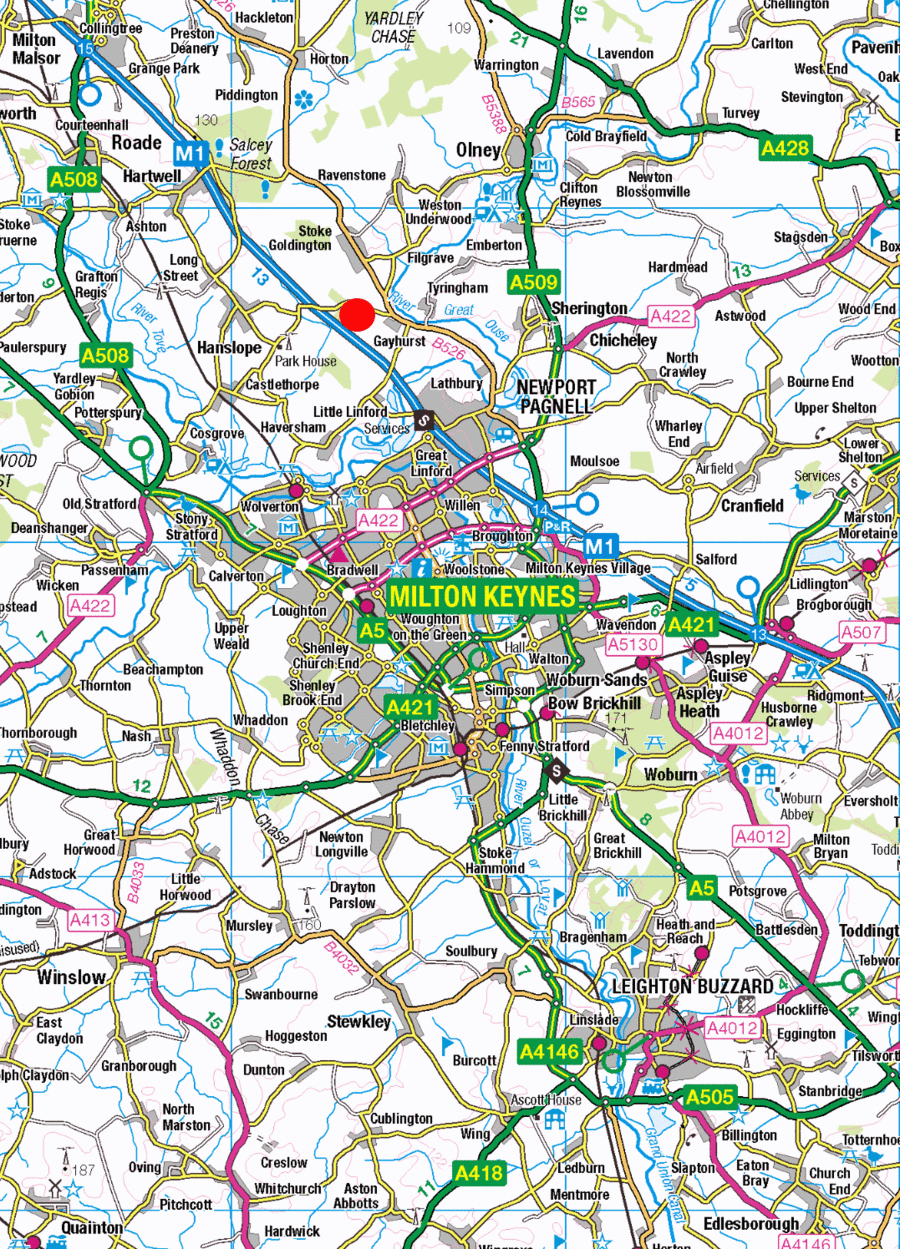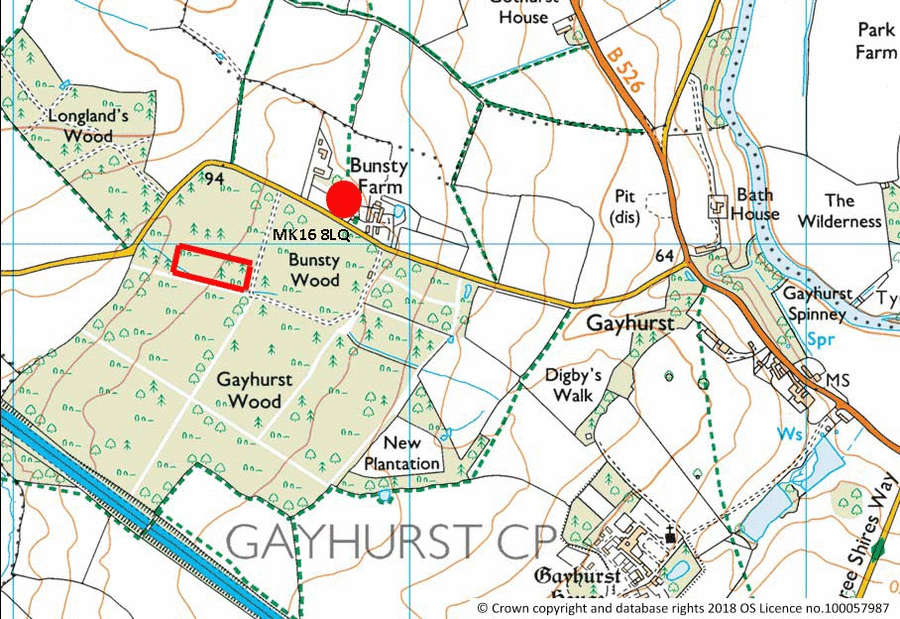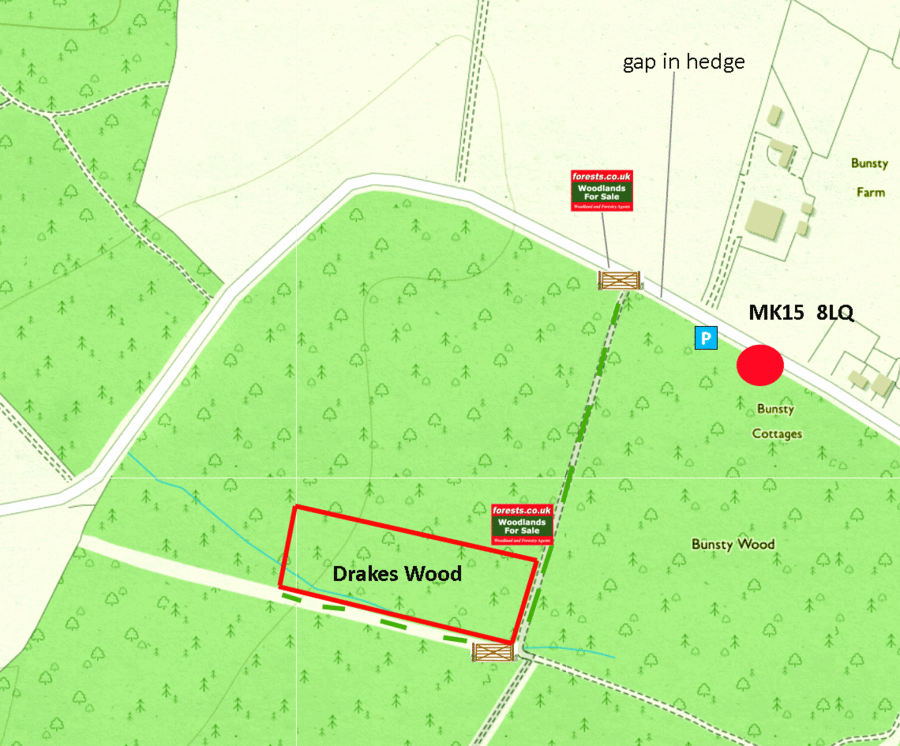 Directions
Drakes Wood at Gayhurst is about 2 mile north of Newport Pagnell,  J14 is the nearest exit from the M1.
Click here for Bing Maps Directions enter your own postcode, location coordinates are already entered, and click on the "Directions" box. This location is opposite Bunsty Farm entrance. Park near here and walk down to the gate for Drakes Wood.
Satnav: the postcode MK16 8LQ should take you to Bunstry Farm.  Coordinates for satnav are: N52.115677, W0.777877
Park along the road on the left near the 'For Sale' sign and walk along to the road to the gateway.  The road can be busy in rush-hours so please take care.
Slide through the small gap in the hedge to the left of the gate, walk up the track and Drakes Wood is on the right, with yellow markings.