Lucas Wood - Buckinghamshire
Details for this wood
Guide price: £125,000 - Freehold
Size: About 6¼ acres

Location: High Wycombe
OS Landranger: OS No 175
Grid ref: SU 87452 93553
Nearest post code: HP13 6BY
Contact: Ben Williamson
Phone: 07958 213 914
Email: [email protected]
Email to a friend
Lucas Wood provides a rare investment opportunity to own a unique parcel of well stocked ancient woodland within walking distance from High Wycombe town centre.
Situated just outside the Chiltern Hills AONB, Lucas Wood is a fine example of a mature broadleaf woodland. Towering sycamore dominate but also mature beech, maple, ash, hazel, hawthorne and laurel can be found. A 10 year management plan was put in place previously to enhance the wood. Work included improving pathways and replanting species of wild cherry, walnut and yew. 
The woodland itself is a very peaceful space. There is an abundance of bird life in the canopy and red kites circle overhead continuously. There is also an impressive badger set in the centre of the wood. 
While there are no official public footpaths through or near the woodland, it is clearly well used by the local community. A local volunteer group regularly helps to maintain this special site. 
Situated just outside the town centre, High Wycombe train station is just a 5 minute walk away and access to the M40 is just a 5 minute drive.
Ward is Terriers and Amersham Hill, and the County Council is Buckinghamshire.
Boundaries: To the north and west the boundary is fenced and borders residential properties. To the south and east the boundary is open and joins woodland neighbouring woodlands.
Access: Access is on foot only but vehicle access would be possible for woodland management purposes. 
Click HERE to see free OS maps.
Viewing: You are welcome to visit this wood by yourself, but please Click here to download the details showing the location of the woodland and ensure that you have a copy of these sales details with you. Many of our woodlands do not have mobile phone reception or internet access so we recommend either printing the details or downloading them to your phone or tablet. Please take care when viewing as the great outdoors can contain unexpected hazards and woodlands are no exception.
Maps are: © Crown copyright and database rights 2023 OS Licence no.100057987. 
Our Maps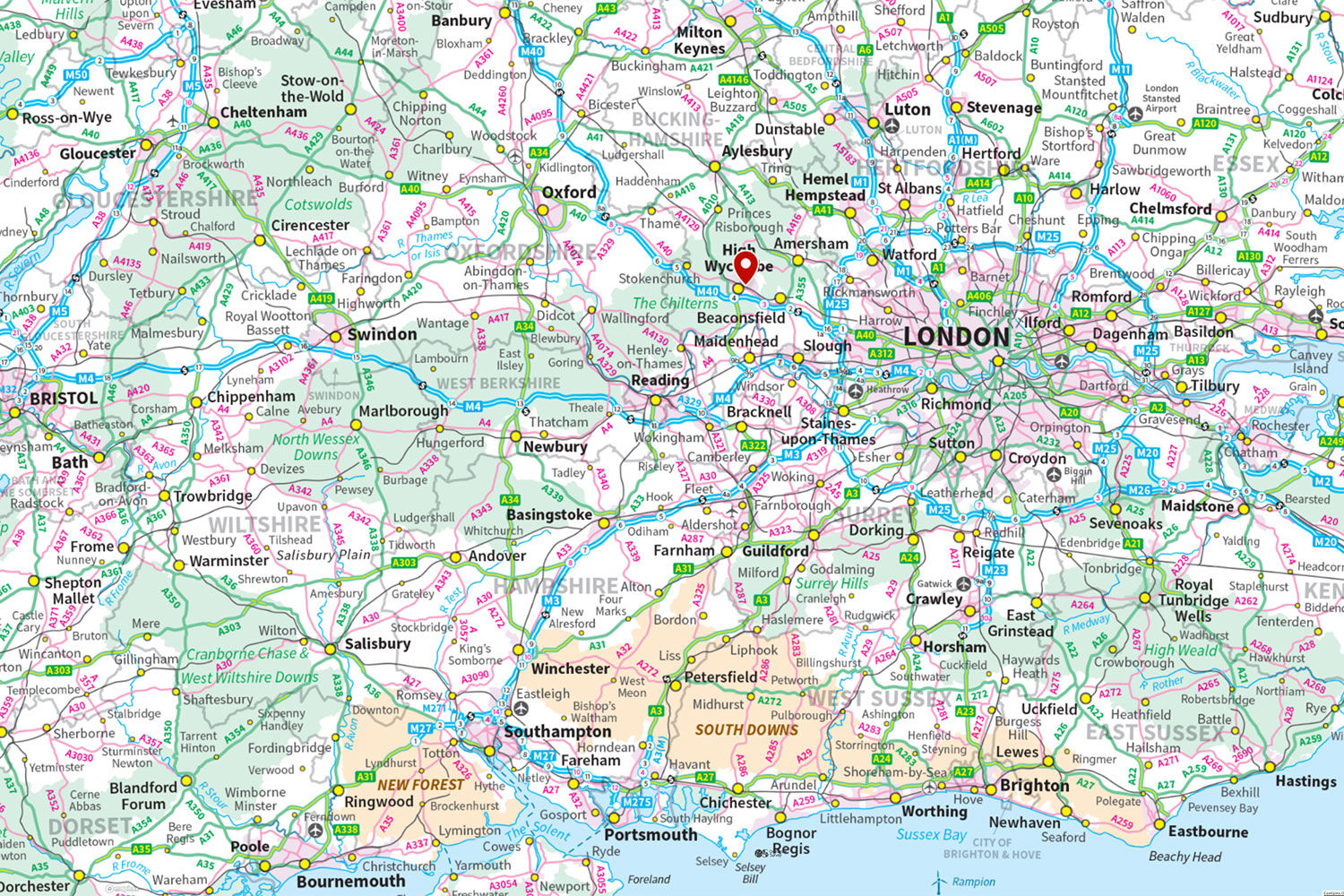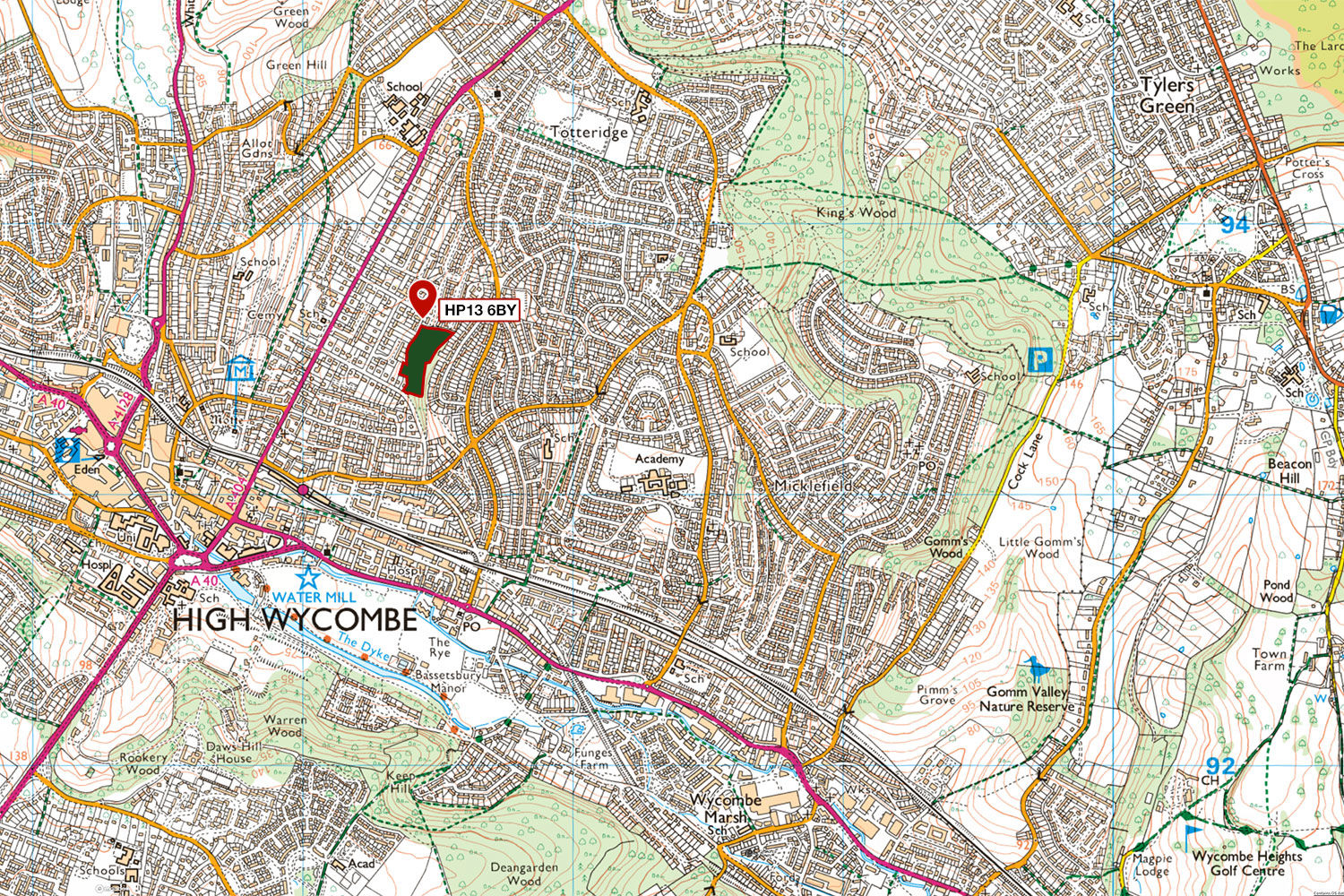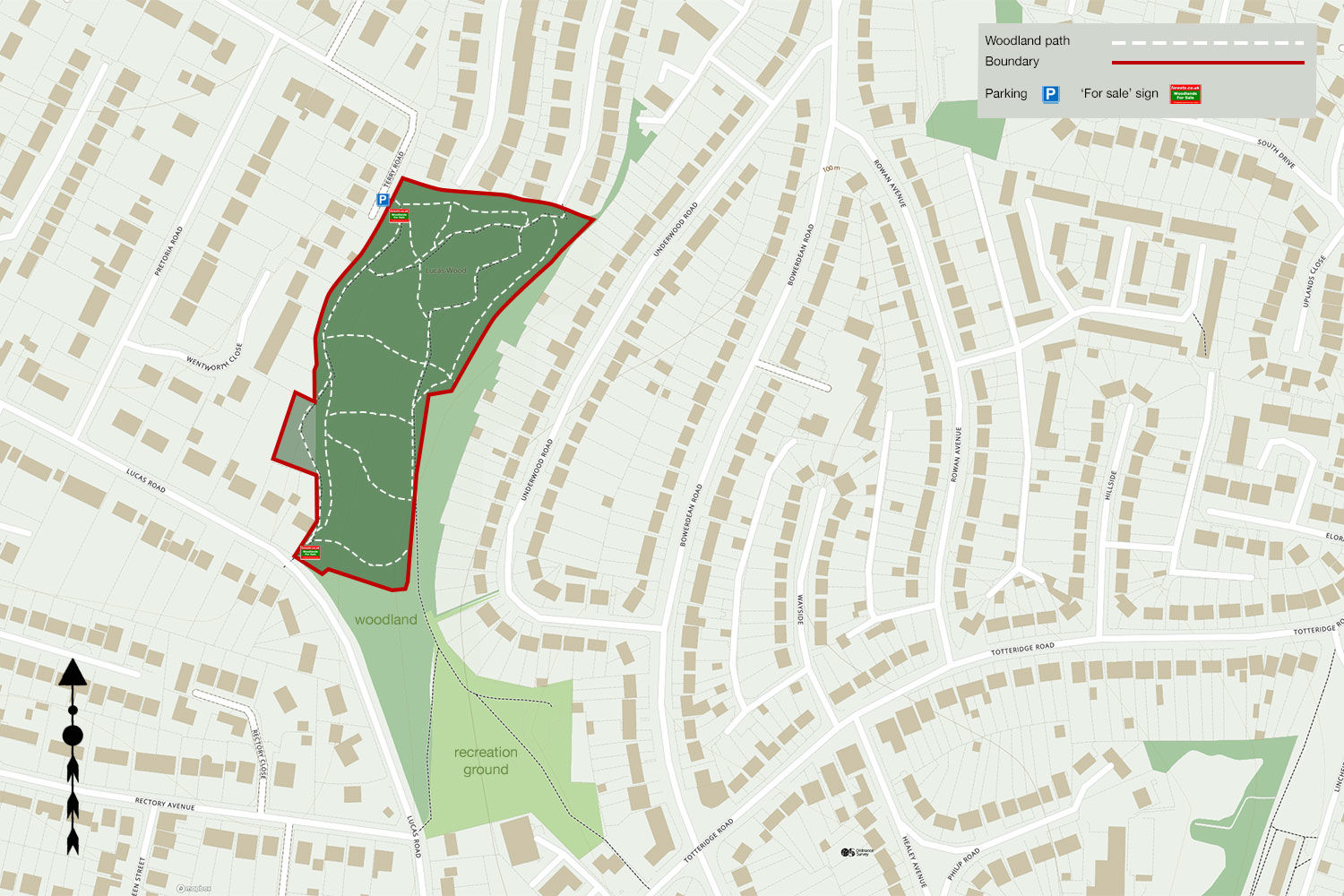 Directions
Lucas Wood, Lucas Road, High Wycombe
1. Click here for Bing Maps Directions  click on the "Directions" box and enter your own postcode. 
For viewing purposes, park in the layby as marked on the map. 
To access the woodland, pass through the boundary in the northwest corner. 
2. For Satnav: the nearest postcode is HP13 6BY as shown by the marker on the maps. The main coordinates for access  are: 51.634620, -0.738080​​​. W3W ///tens.doing.runs
Interested in this woodland? Get in touch with us:
Contact Ben Williamson on 07958 213 914 or email us at [email protected] with your details.