Broadview Wood
Details for this wood
Guide price: £80,000 - Freehold
Size: About 8½ acres

Location: Lodge Lane, south of Tunbridge Wells, East Sussex
OS Landranger: 188
Grid ref: TQ 554 376
Nearest post code: TN3 9LU
Contact: Bob Liles
Phone: 07793 140 010
Email: bob@forests.co.uk
Email to a friend
A lovely Scots pine and deciduous wood. Due to the fairly recent thinning of the Scots pine, a lot of light comes into the wood, encouraging butterflies and the growth of purple heather. A chestnut bench there overlooks, to the south, a quite open area of the wood. Turn around however and you will be facing a much denser and secluded area of young pine with birch and the occasional rowan, oak and hazel. The wood is gently sloping and well drained, with an internal private foot track giving good access to the centre. Along the boundary with Lodge Lane, behind a strong fence to protect your privacy, there are many deciduous trees, mostly chestnut and birch. Broadview Wood is readily accessed through a locked wooden gate, with a good vehicle track (a little overgrown at present) on two sides of the wood, for vehicle use by yourself, and other adjoining owners.
The centre of the delightful Spa town of Tunbridge Wells  is only some 4 miles away, with the added attraction of the Spa Valley Railway running quite close to the woods. The owner of Broadview Wood will have vehicle rights of way along the tracks on the map marked in green.
There is a covenant click here to read designed to ensure that all can have quiet and peaceful enjoyment of their woodland.
Our Maps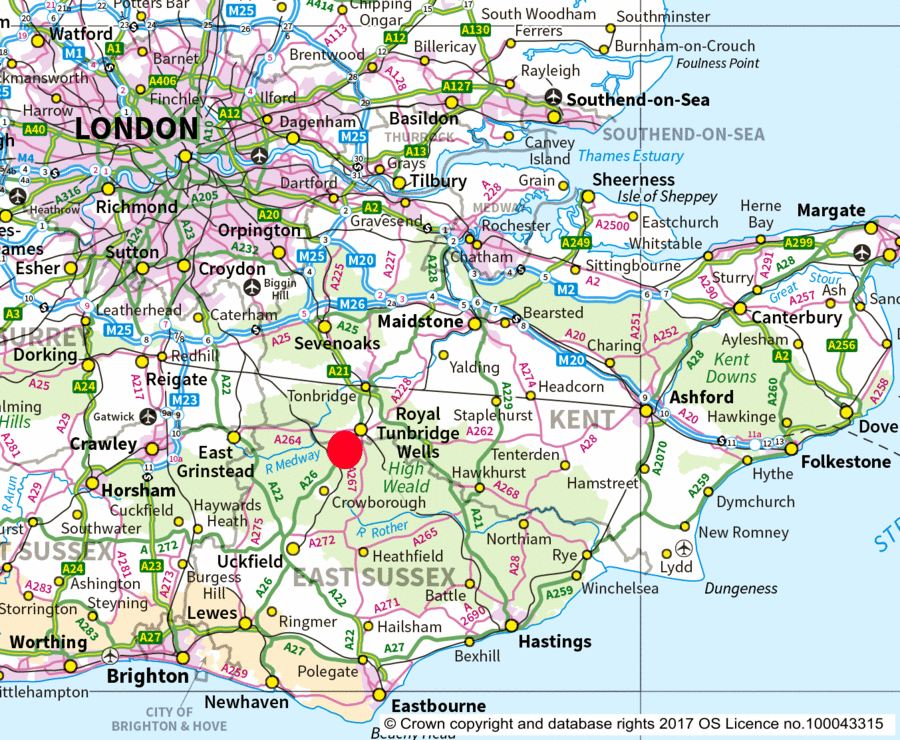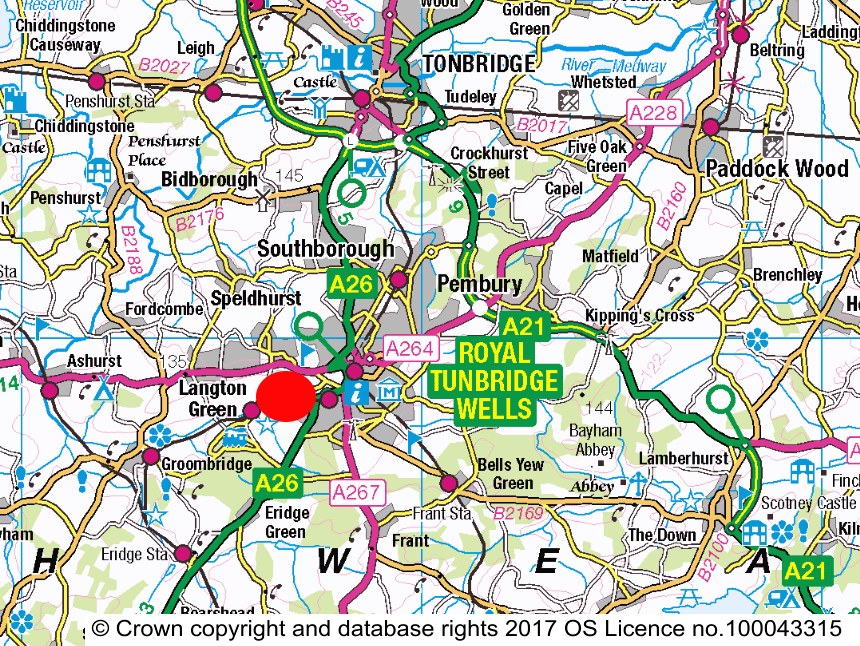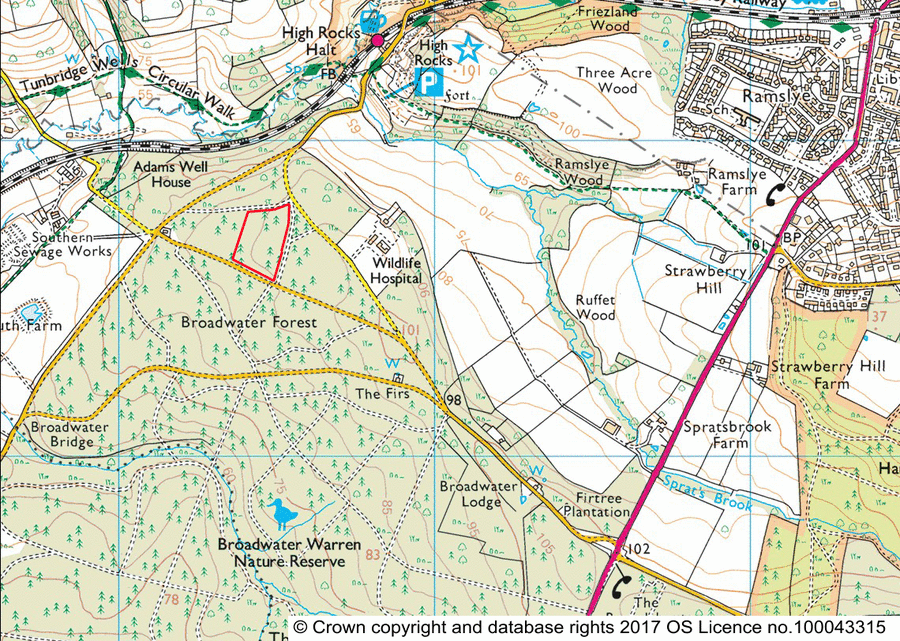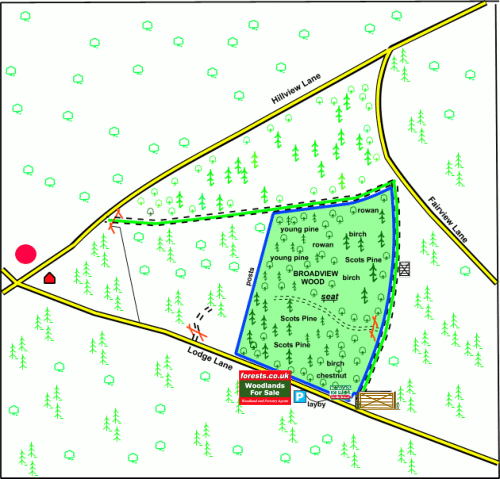 Directions
Broadhead Wood is just south west of Tunbridge Wells in Broadwater Forest.
Click here for Bing Maps Directions enter your own postcode, (the wood entrance gates coordinates are already entered) and click on the "Directions" box. This will take you to the access gate.
Satnav: the postcode TN3 9NZis shown by the red dot on the location plan. These coordinates in your satnav will take you more or less to the entrance, a ride stop -  N51.1152  E0.223809
From Tunbridge Wells go south on the A26 for about 1½ miles and turn right, signposted to Groombridge and High Rocks onto Broadwater Forest Lane.
After about ½ mile, fork right signposted to High Rocks.
After ¼ mile, fork left, signposted to Langton Green onto Lodge Lane.
Continue for about 300 metres and Broadview Wood will be on your right by the forests.co.uk for sale sign.
Park on the left in the layby and walk into the wood round the side of the wooden gate.
Interested in this woodland? Get in touch with us:
Contact Bob Liles on 07793 140 010 or use the form below