Mount Wood
Details for this wood
Guide price: £88,000 - Freehold
Size: About 8 acres tbc

Location: Woodmansterne, Surrey
OS Landranger: 1
Grid ref: TQ 283 598
Nearest post code: CR5 2PX
Contact: Bob Liles
Phone: 07793 140 010
Email: [email protected]
Email to a friend
It's not often woodland becomes available so close to 'home', here in the London suburbs of Surrey. Mount Wood, located at the end of The Mount has two distinct areas: To the northwest there are the mature ash and sycamore running alongside the bridleway, to the east is the area of mature woodland, again mostly sycamore and ash. Within this is the wooded centre with young trees and large shrubs grown up from the open ground of 30 years ago. Explore this area and find openings suitable to mow and create wooded glades.
Woodmansterne translates roughly as, high wood pond, it is high here a plateaux on the North Downs and historically all would have been wooded and no doubt there were ponds. This is greenbelt so the surroundings are protected and is in Reigate and Banstead District.
Boundaries:  are the edge of the bridleway, the backs of the houses and two metres from the fence on the far side of the public footpath.
Access:  a right of way is given for forestry purposes with the track maintenance according to use made from The Mount along the track to the far end.
Overage:  as the woodland is in close proximity to residential properties in the event of planning permission being given for residential development the vendor will be due 50% of the uplift in value for a period of 10 years.
CLICK HERE  for better quality maps to print out.
Click HERE to see free OS maps  scroll out for a wider view.
Viewing: You are welcome to visit this wood by yourself, but please ensure that you have a copy of these sales details with you - many of our woodlands do not have mobile phone reception or internet access so we recommend either printing the details or downloading them to your phone/tablet/laptop. Please take care when viewing as the great outdoors can contain unexpected hazards and woodlands are no exception.
Maps are : © Crown copyright and database rights 2019 OS Licence no.100057987
Our Maps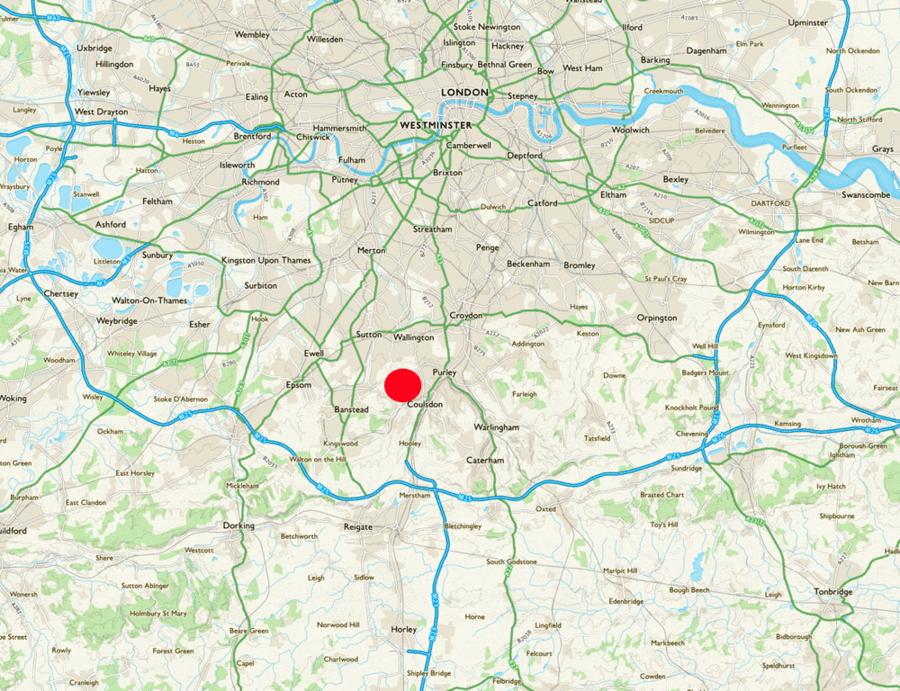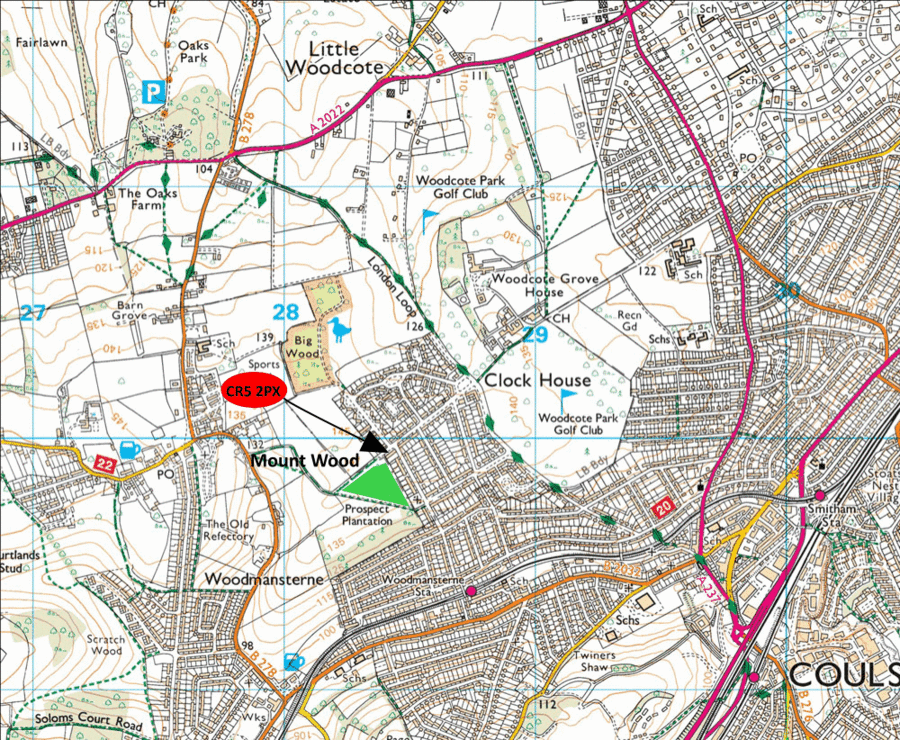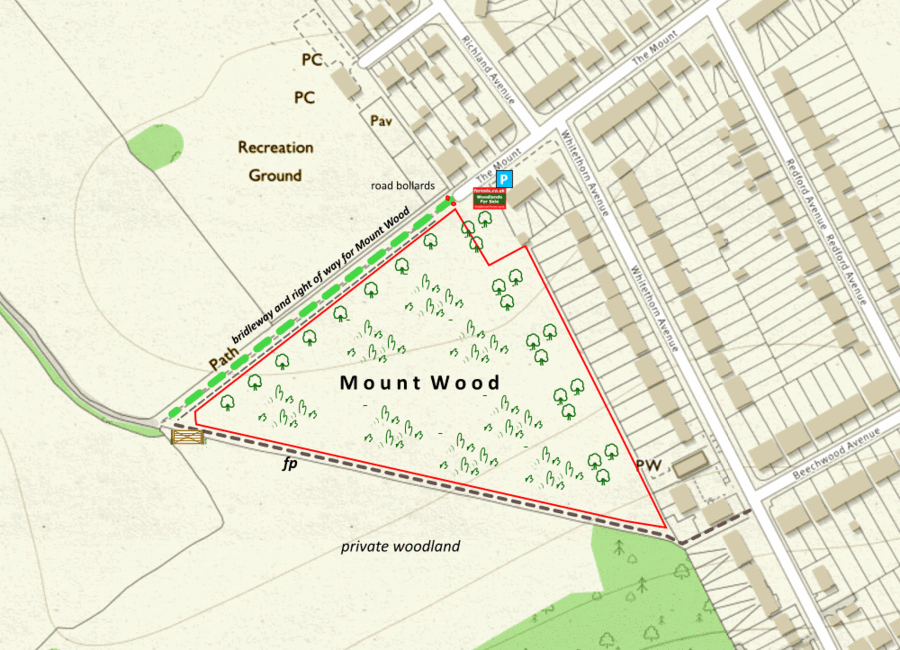 Directions
Mount Wood, between Purley and Banstead is within the M25 in North Surrey.
Click here for Bing Maps Directions  enter your own postcode and click on the "Go" box.
Use these coordinates in your SAT NAV to get to the same place  N51.324173, W0.158599
Nearest postcode is CR5 2PX as shown on the location maps.
These will take you to The Mount where the track and bridleway will be seen ahead, there is a woodland for sale sign. Park in the road walk down the track past the removable bollards - the owner will have keys for these. Mount Wood is on the left.
Interested in this woodland? Get in touch with us:
Contact Bob Liles on 07793 140 010 or use the form below