Mallard Wood - Sold
Details for this wood
Guide price: £25,000 - Freehold
Size: Almost 1½ acres

Location: Salt Lane, Hascombe, nr Godalming and Guildford, Surrey
OS Landranger: 186
Grid ref: SU 983 398
Nearest post code: GU8 4BB
Contact: Ben Williamson
Phone: 07958 213 914
Email: [email protected]
Email to a friend
Description   Mallard Woodland and the surrounding Hydon Heath and Busbridge Wood are classified as Wood-pasture and Parkland although here  old chestnut coppice and silver birch are evenly spread throughout forming a reasonably dense woodland. It is located in the Surrey Hills AONB (area of outstanding natural beauty) and in the same location as the National Trust's Hydon's Ball and Heath Woodlands.
Access   Is off Salt Lane, through double wooden gates with a ride-stop at the boundary.
Rights of Way   Mallard Wood has a right of way along the green track.  The neighbouring wood to the north has a right of way along the brown track through Mallard Wood.
Boundaries  Are indicated by blue marking on fence line by the public footpath, trees and free-standing posts. The Roadside is also a boundary.
Our Maps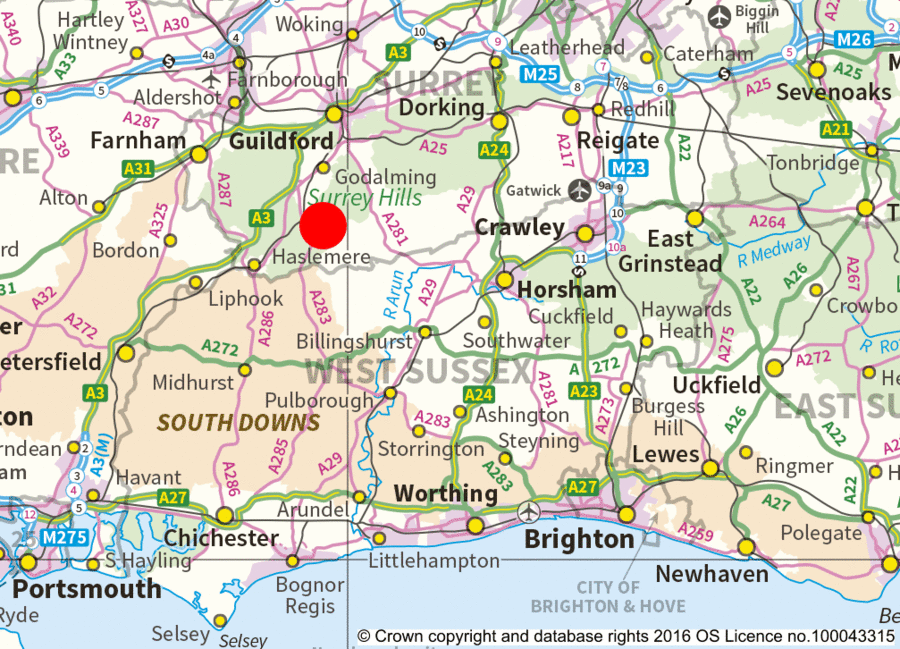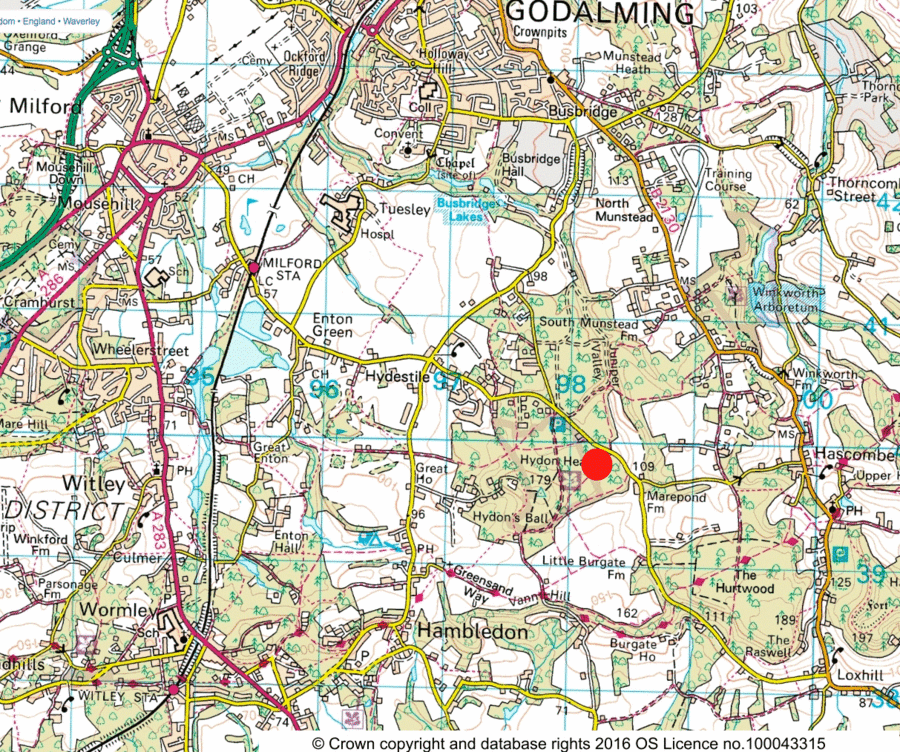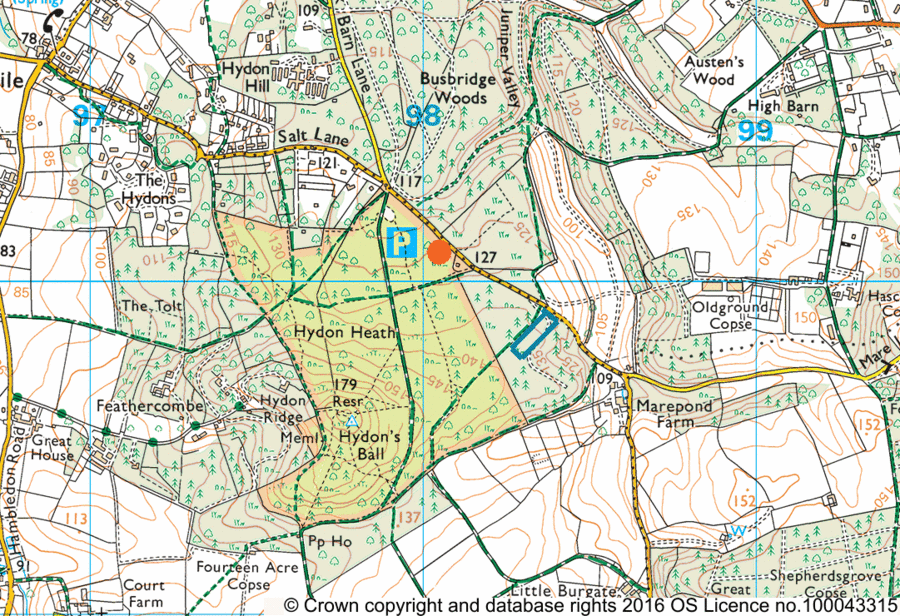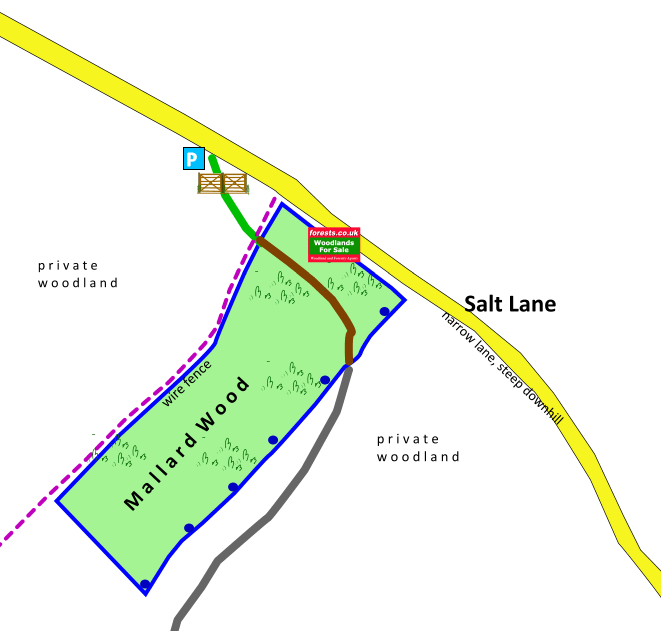 Directions
A few miles south of Godalming in Surrey.
Click here for Bing Maps Directions enter your own postcode, (the coordinates for the main entrance gates are already entered) and click on the blue "Go" box. This will take you to the parking by the double gates. Note: this link doesn't work well with New Bing Maps, try zooming out.
For Satnav: the nearest postcode isGU8 4BB as shown by the red dot on the maps. Coordinates are:  N51.150262, W0.595711