Sunset Wood - Sold
Details for this wood
Guide price: £58,500 - Freehold
Size: About 6¾ acres

Location: Roundwyck near Northchapel, West Sussex
OS Landranger: 186
Grid ref: SU 997 294
Nearest post code: GU28 9JY
Contact: Richard Scholfield
Phone: 07811 818 277
Email: [email protected]
Contact: Ben Williamson
Phone: 07958 213 914
Email: [email protected]
Email to a friend
Description  On fine summer evenings the setting sun shines directly into the west side of Sunset Wood, the south side with open ground opposite gets full noon-day sun.
This part of West Sussex is surpringly unpopulated and with only the smallest of country lanes is real English countryside. Being on a higher elevation the wood is light and airy while inside the trees provide shelter for the owner.  
In spring bluebells abound, later in the season orchids can be found.
Norway spruce forms the structure of the wood, silver birch, beech, oak, ash and chestnut add diversity making this wood both useful for timber production and a wildlife haven. A small clearing tucked inside the wood with a pond to the side is just the place to enjoy the wood and practice woodland crafts or to quietly observe the wildlife.  There is an article iv on the woodland but this does not prevent normal woodland management.
Viewing  Please phone Bob Liles 07793 140010  to arrange an accompanied viewing. The wood is set at the end of a long stoned track accessed through a locked gate so not suitable for lone viewing.
Boundaries   Along the north and west it's the bank by the open fields, to the south it's the edge of the track and to the east the track is included with the boundary on the far side.
 Access    Is over a long well-stoned track from the public highway.
Covenant   The purchasers will be asked to agree to the covenant which: prohibits any kind of vehicle racing or use as a commercial campsite or to cause unreasonable damage to the tracks. The wood cannot be sold in parts.
Our Maps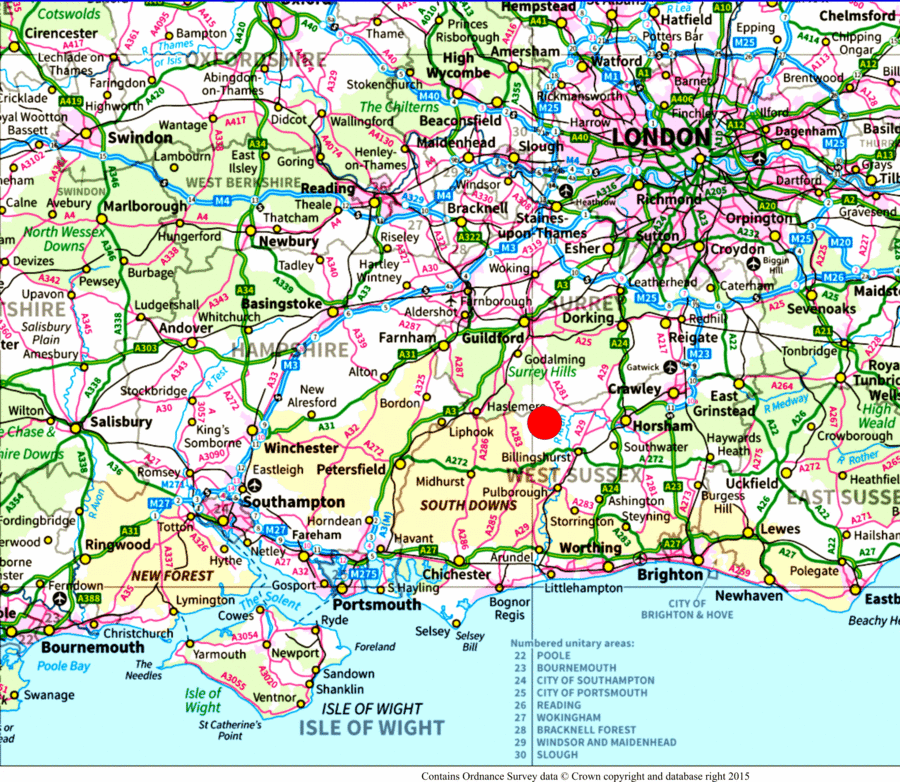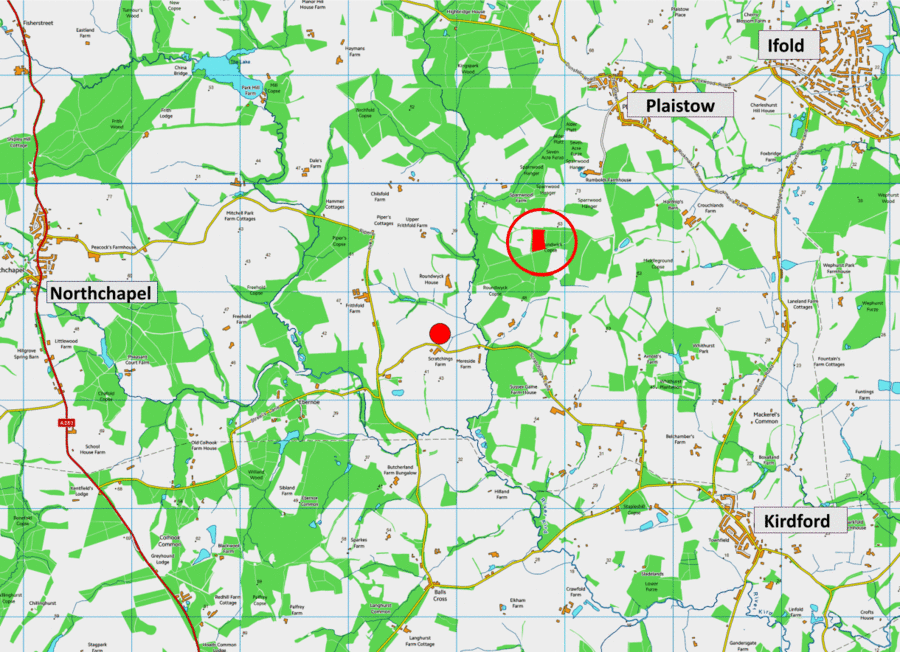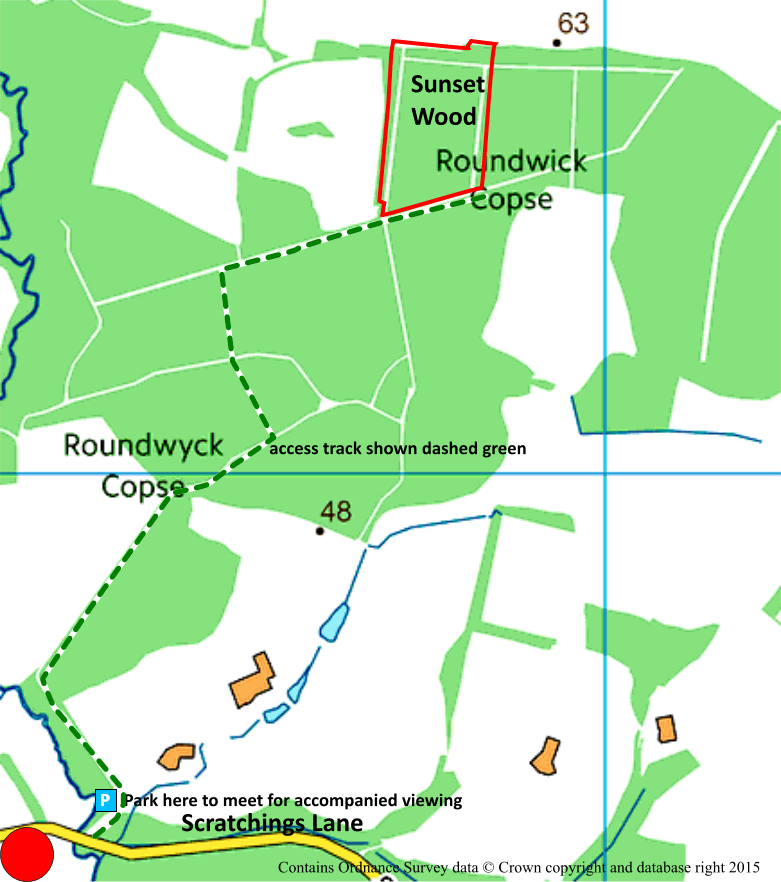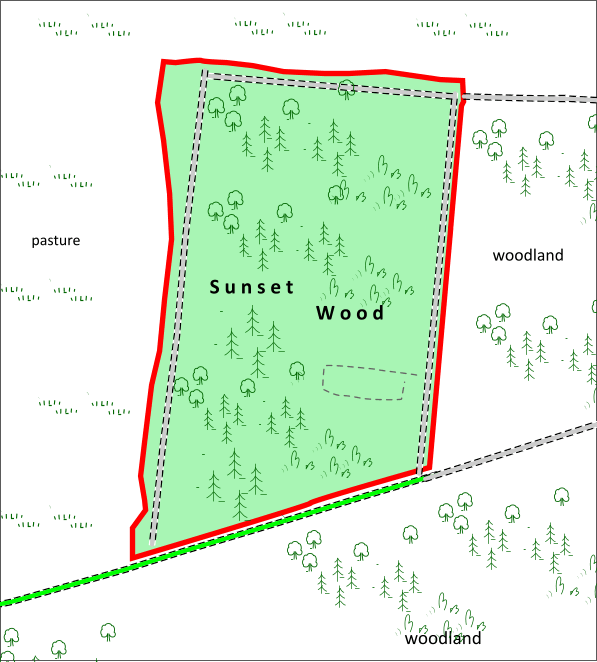 Directions
Sunset Wood is situated between Kirdford and Northchapel and is about 20 miles south of Guildford.
Click here for Bing Maps Directions enter your own postcode, entrance coordinates are already entered and click on the blue "Go" box.  This will take you to the best meeting place for an accompanied viewing.
For Satnav: the nearest postcode is GU28 9JY as shown by the red dot on the maps and the coordinates for the entrance are: N 51.047847 and W 0.584549 - they work really well in a satnav
 ,