Ryde Wood - Sold
Details for this wood
Guide price: £39,000 - Freehold
Size: Almost 3 acres

Location: Cranleigh, Surrey
OS Landranger: 187
Grid ref: TQ 083 378
Nearest post code: GU6 8EH
Contact: Richard Scholfield
Phone: 07811 818 277
Email: [email protected]
Contact: Ben Williamson
Phone: 07958 213 914
Email: [email protected]
Email to a friend
Ryde Wood is within the woodland area known as Great Copse, which has been designated an "Area of Great Landscape Value" by the Waverley Local Authority. Indeed, here is a wood you can stroll through, along foot tracks that gently wind amongst the Norway spruce, larch and silver birch. On the east side of the wood there is a fine private track running along the full length of the wood, flanked by many mature oaks, and overlooking the gently undulating Surrey countryside.
The purchaser will be provided with a key to the gate so full vehicular access will be available.
Our Maps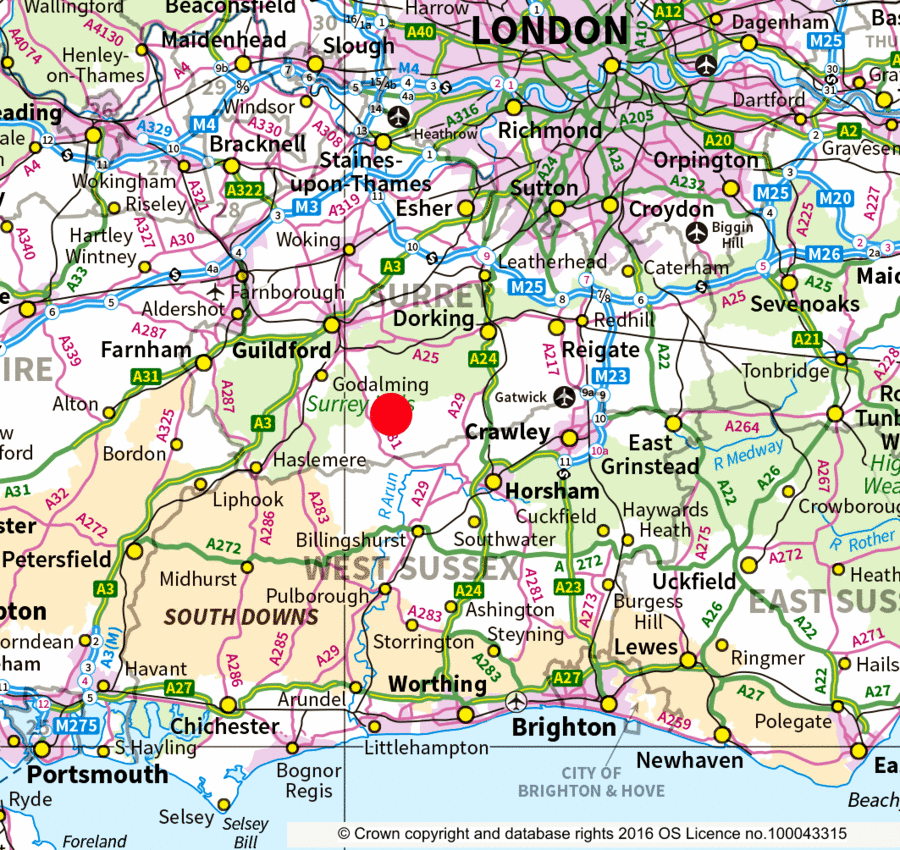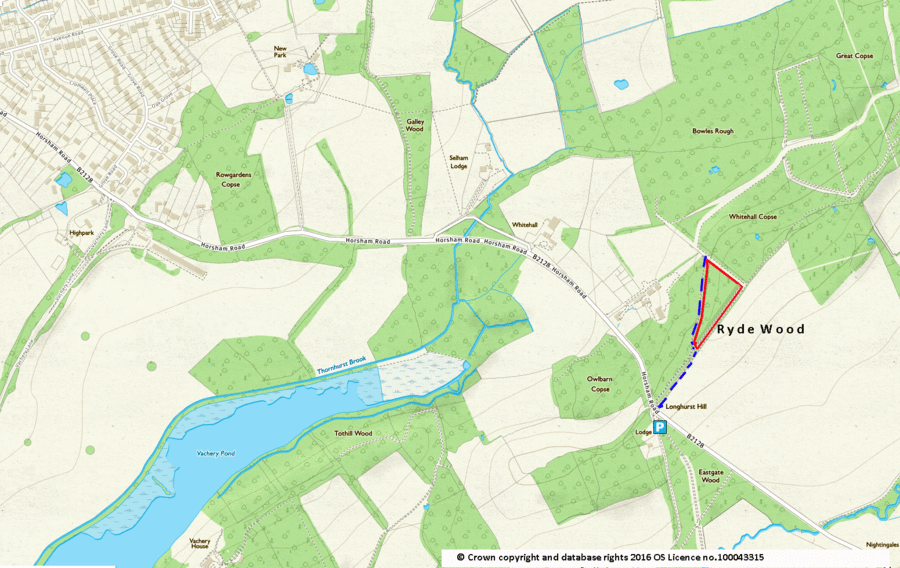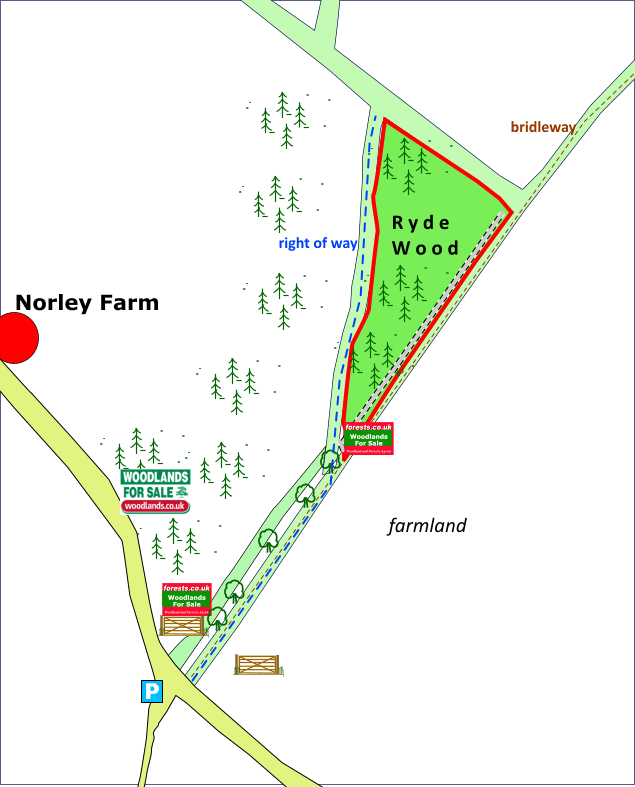 Directions
Ryde Wood is about 2 miles south east of Cranleigh off Horsham Road.
Click here for Bing Maps Directions enter your own postcode, entrance coordinates for parking are already entered and click on the blue "Go" box. This will take you to the parking place just off the Horsham road opposite the gateway into the woodlands.
For Satnav   the nearest postcode is GU6 8EH as shown by the red dot on the map and the coordinates are: N 51.126594 and W0.455060 for the parking area just opposite the main woodland entrance.
At the top of Langhurst Hill (Horsham Road) there is a woodlands for sale sign, on the southside a track leads down to Baynards Park, park on the corner leaving plenty of room for other vehicles to pass.
Cross the road and walk down the track behind the metal gate, on the left after a short distance is another metal gate, either climb this or squeeze round the side, Ryde Wood is ahed on the right hand side.