Stonegate Wood - Sold
Details for this wood
Guide price: £64,000 - Freehold
Size: About 5½ acres

Location: Ruckinge, near Ashford, Kent
OS Landranger: 189
Grid ref: TR 142 357
Nearest post code: TN26 2PR
Contact: Richard Scholfield
Phone: 07811 818 277
Email: [email protected]
Email to a friend
A really delightful woodland and only available as the owners are moving to the West County. Walking round the wood you can't escape the magic; whether it's the hazel or the oaks, the log stacks or the 'round' or the rustic shelter.
In spring the floor is awash with the colour of bluebells; wood anemone - the wind flower - shows bright white in spring.
This is an ancient woodland and is designated as a County Wildlife Site, CLICK HERE to see the details and map, this is a reflection of its value for wildlife. A TPO covers this and neighbouring woods but it does not affect normal woodland management where a management plan agreed with the Forestry Commission is in place.
Lots of good quality oak, hazel coppice, hornbeam, birch and wild service tree. The firewood is included although, if it were mine I don't think I could bring myself to burn it, the kindling set in their frames are a thing of real beauty and shelter a myriad of creepy crawlies. Flowing water in the two streams in most winters are a feature most children just can't resist.
Access: is directly off the small lane, an internal track leads into the wood.
Boundaries: there are free standing posts on the north and south sides, to the west there is a bank topped with overgrown hornbeam coppice/hedge. There is the lane to the east.
Ordnance survey have really useful maps, see their free maps here.
Maps are : © Crown copyright and database rights 2018 OS Licence no.100057987
Our Maps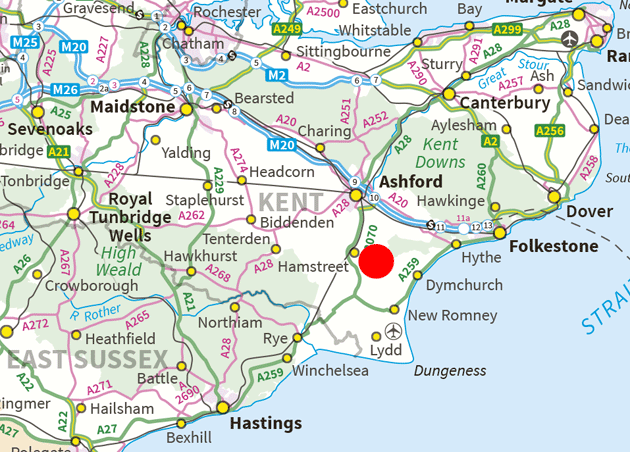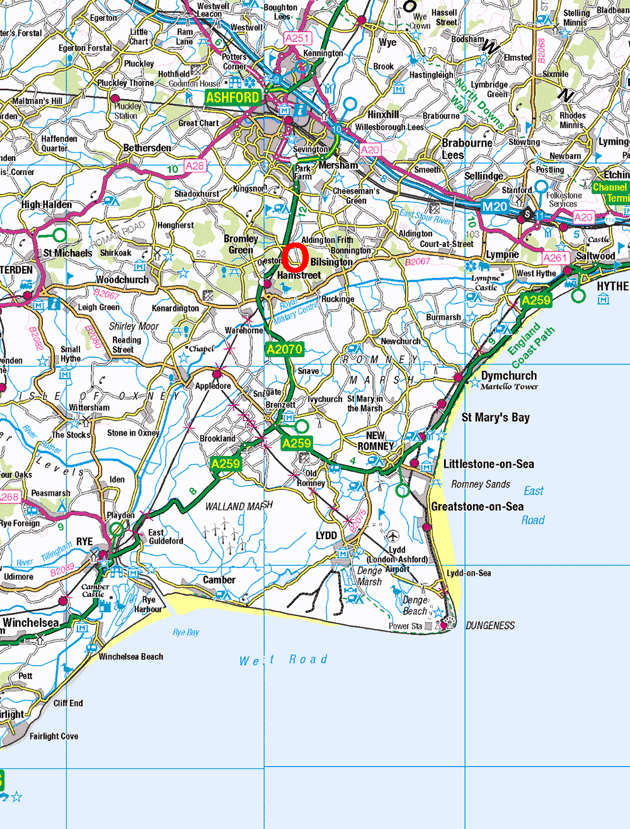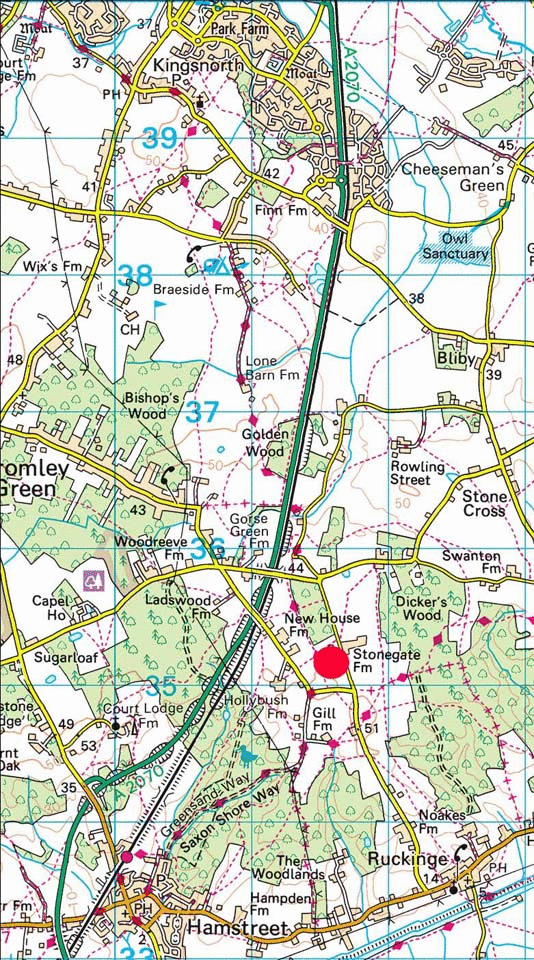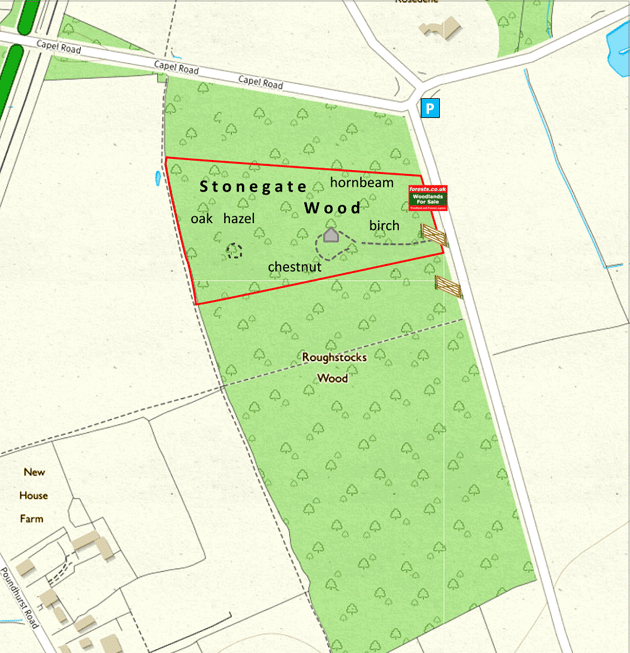 Directions
Stonegate Wood is about 7 miles south of Ashford and about 1½ miles north of Ruckinge, in south Kent.
Click here for Bing Maps Directions enter your own postcode and click on the "Directions" box. This will take you to the metal entrance gate. We suggest you park by the junction a little to the north of the wood and walk back down the lane. The gate has barbed wire so it's best to squeeze through the hedge a little to the north to enter the wood.
Nearest postcode is TN26 2PR which is for Stonegate Farm to the south, shown as a red dot on the maps.  For your satnav the coordinates are N51.084924  E0.876109