West Bryants Wood - Sold
Details for this wood
Guide price: £92,500 - Freehold
Size: Almost 10 acres

Location: near Wadhurst, Kent
OS Landranger: 188
Grid ref: TQ 669 328
Nearest post code: TN5 6HL
Contact: Richard Scholfield
Phone: 07811 818 277
Email: [email protected]
Email to a friend
Description
On the southern banks of Bewl Water lies Bryants Wood. From the woodland there are glimpses through the trees of the extensive water. What better place to own a woodland, to have all the benefits of woodland ownership for camping, wildlife management, timber production and nature conservation: but also to have you own access to this amazing lake - a reservoir owned by Southern Water. CLICK here for a description of the lake. The present owners with their children, have over the years as their children have grown up enjoyed all aspects of the wood and the lake.
The woodland has large areas of sweet chestnut coppice, mature oak and ash are spread throughout. Hazel and silver birch are frequent too. The land slopes down towards the lake shore.
An overgrown path runs from the gate down through the wood. It stops at the boundary with the eastern part of Byants Wood but the ground is gently sloping at this point and a path could be made down to the wooden fence alongside the path that runs along the edge of Bewl Water. Follow this path, used by the public, eastwards to the opening in the lakeside trees to see the lake views. The photo of Bewl Water is taken from this area.
Access
Approached along Wards Lane, there is a quiet lane running in a northerly direction -  take this and park at the wood entrance which is a metal gate on the right hand side. There is a 'for sale' sign here.
Opportunities
With almost 10 acres secluded woodland there's plenty of space for camping among the trees either for owners or paying guests. Planning permission may be needed for this though for more than 28 days per year, please do check. Bewl Water is a great attraction for short holidays or for weekenders. This wood is a perfect site for outdoor adventure.
Full-scale location map   Download HERE
Our Maps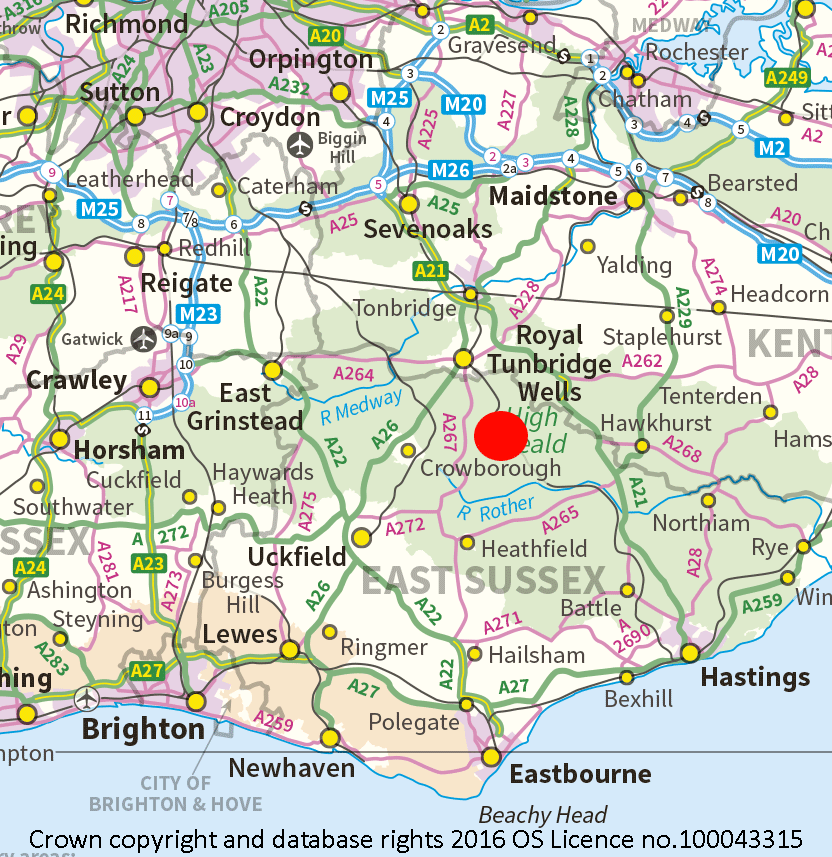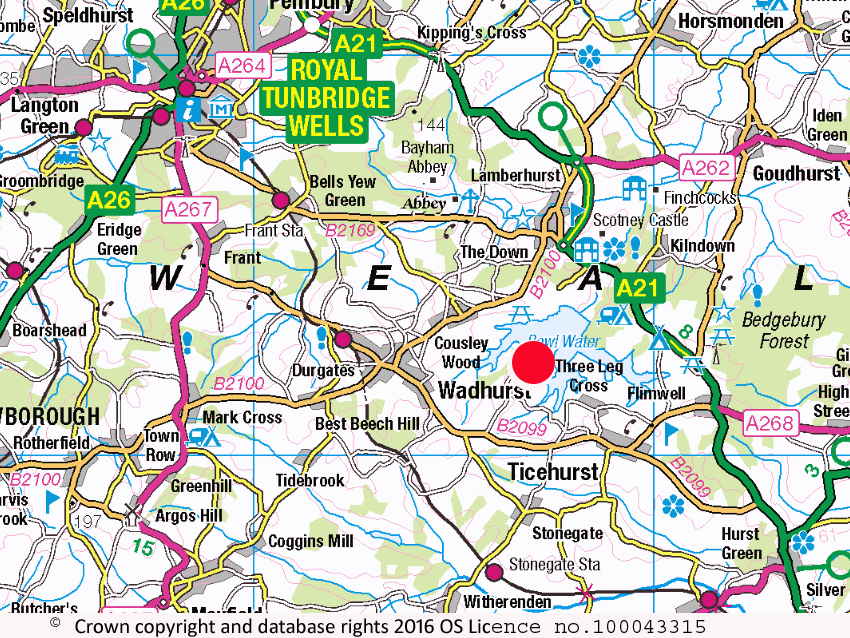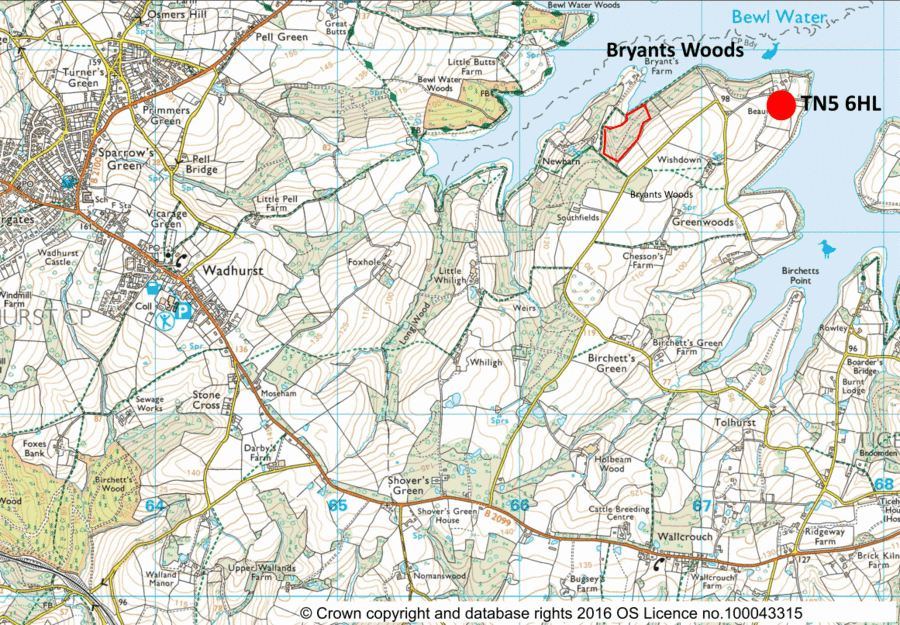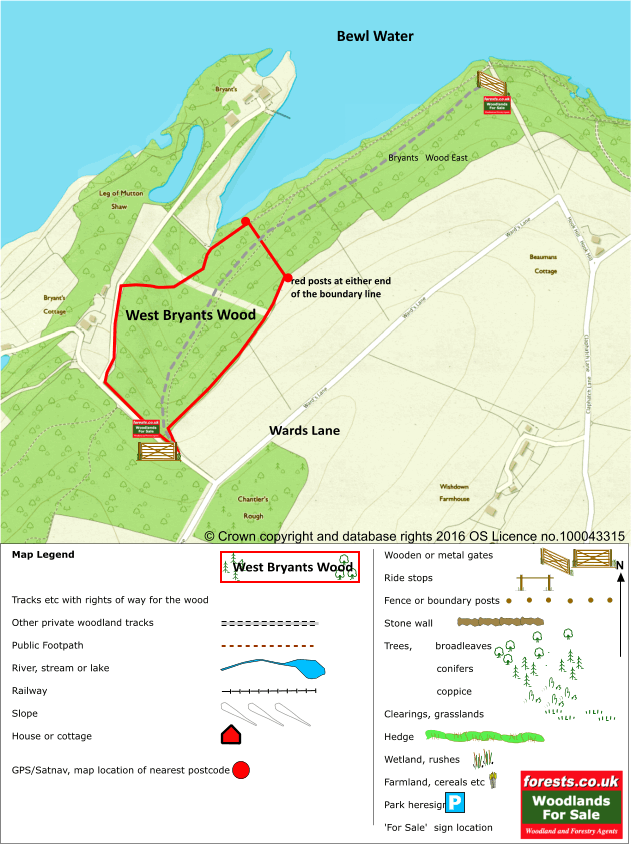 Directions
Bryants Wood is just east of Wadhurst and about 10 miles south east of Tunbridge Wells.
Click here for Bing Maps Directions enter your own postcode, parking location coordinates are already entered, and click on the "Directions" box.  Look for the For Sale sign, park by the metal gate on the right side and walk into the wood.  
Satnav: the postcode TN5 6HL is for the point shown by the red dot on the location maps. Coordinates for satnav are:  N51.066303, E0.375405