Youngs Wood - Sold
Details for this wood
Guide price: £30,000 - Freehold
Size: About 3⅔ acres

Location: Tatsfield, near Biggin Hill, Surrey
OS Landranger: 187
Grid ref: TQ 426 577
Nearest post code: TN16 2NJ
Contact: Richard Scholfield
Phone: 07811 818 277
Email: [email protected]
Email to a friend
Description    A rare opportunity to purchase a pretty deciduous woodland in a secluded location yet close to the centres of Biggin Hill and Bromley, set on the side of a west facing slope in a largely wooded area. There is a track, somewhat overgrown, giving access to the upper parts of the wood, this is also used as a public footpath. Areas are densely wooded, a hollow shows evidence of previous workings, both are good habitats for wildlife.
Access    Vehicle access is off Ricketts Hill Road then down Cudham Road, this runs down to the bottom of the hill, at this point there is a private road, Hillside Road, to the left where access can be taken to the woodland.
Maps are : © Crown copyright and database rights 2018 OS Licence no.100057987
Our Maps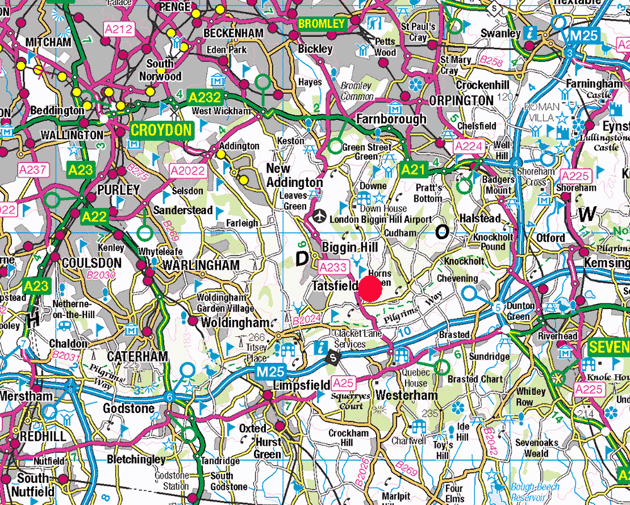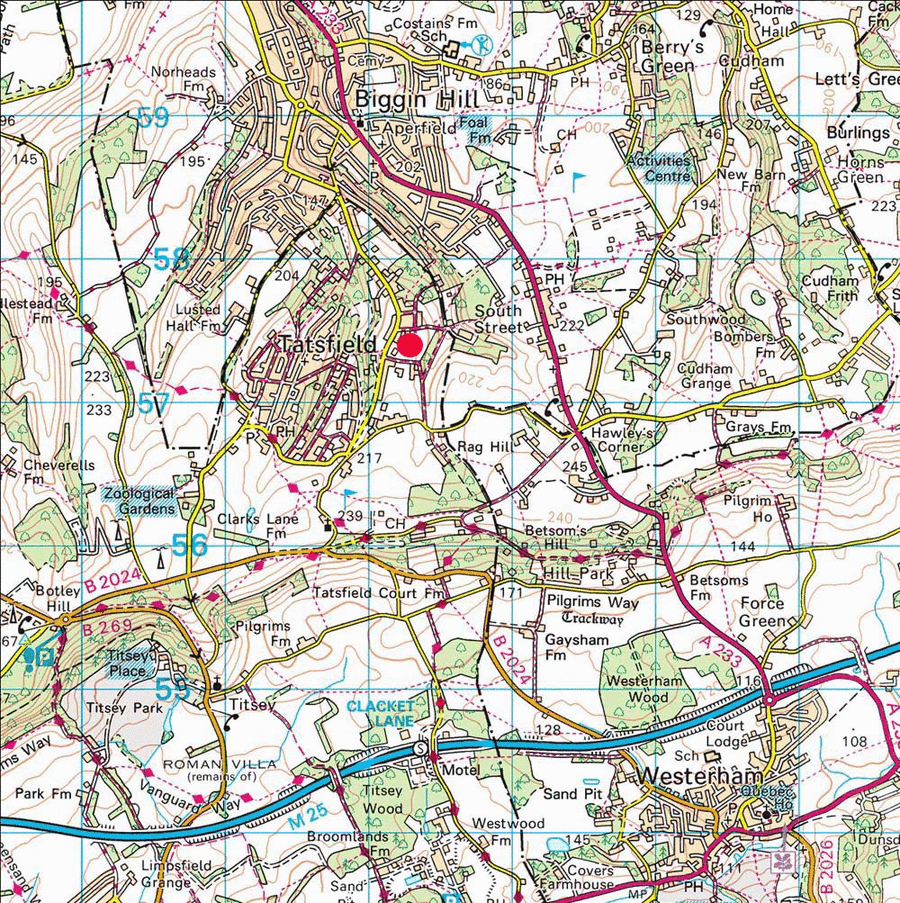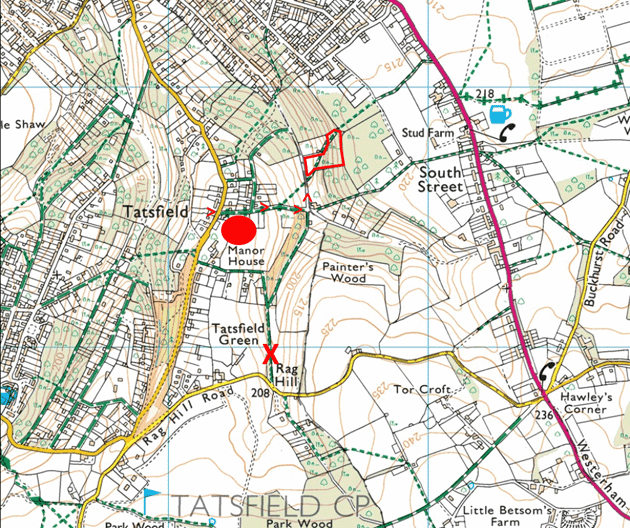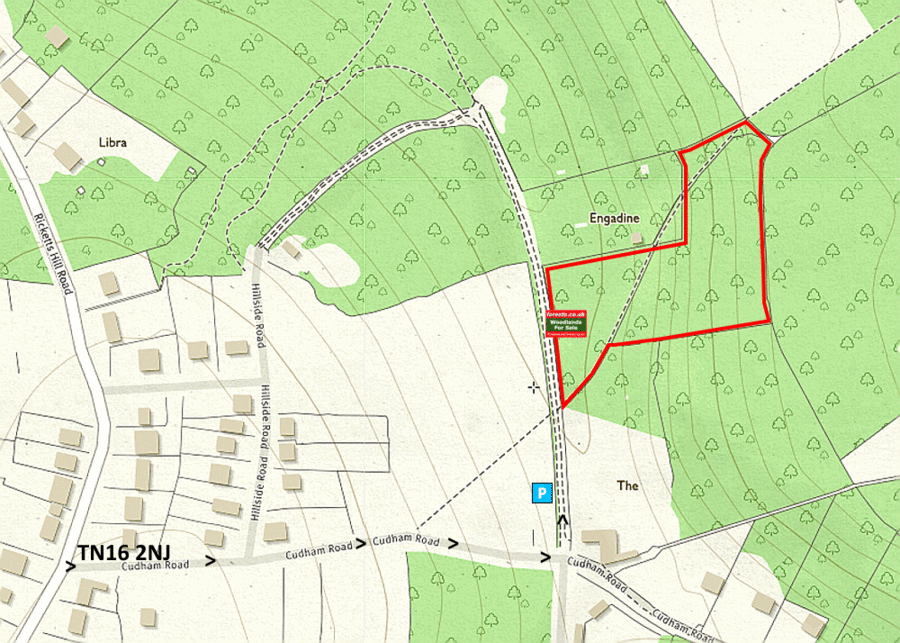 Directions
This woodland is a few miles south of Biggin Hill in Surrey.
Click here for Bing Maps Directions enter your own postcode and click on the "Directions" box. This will take you to the junction of Ricketts Hill and Cudham Road. Drive down Cudham Road to the bottom of the hill, stop at the cross roads.
We suggest you avoid the track in from Ragg Hill if coming from the east, rather continue to Ricketts Hill Road, then to Cudham Road.
Turn left at the cross roads and park where possible on the left. Walk up the track and the wood is on the right, by the 'For Sale' sign.
Satnav: the postcode TN16 2NJ is for the point shown by the red dot on the location maps,
Coordinates for satnav are:  N51.299014, E0.038435